Merry Krispymas
ELF Celebration DOUGHNUTS
The best way to spread Christmas cheer is sharing doughnuts this time of year. Kick off the Krispymas season and 20 years of ELF with our doughlightful ELF celebration doughnut range.
Secure your festive treats by pre-ordering our limited-edition Christmas doughnuts, available for delivery from Wednesday 29th November to 29th December. Or, starting Monday, 4th December, find them in Krispy Kreme shops, supermarkets, and service stations.
Let the joyous Krispymas festivities begin!
Toppings may differ from image shown
DON'T MISS OUT ON THIS ELF FESTIVE FLAVOUR ADVENTURE!
Delight your pals with a dozen that's as magical as Buddy himself. Our limited edition ELF Dozen features 3 Buddy Snow Globe, 4 Santa Belly, 3 Christmas Lights, and 2 Treemendous Doughnuts.
Embrace the holiday spirit and commemorate the 20th anniversary of the beloved film ELF with these enchanting treats. Order now online and enjoy an 18% discount when you double the joy with a Double Dozen.
Toppings may differ from image shown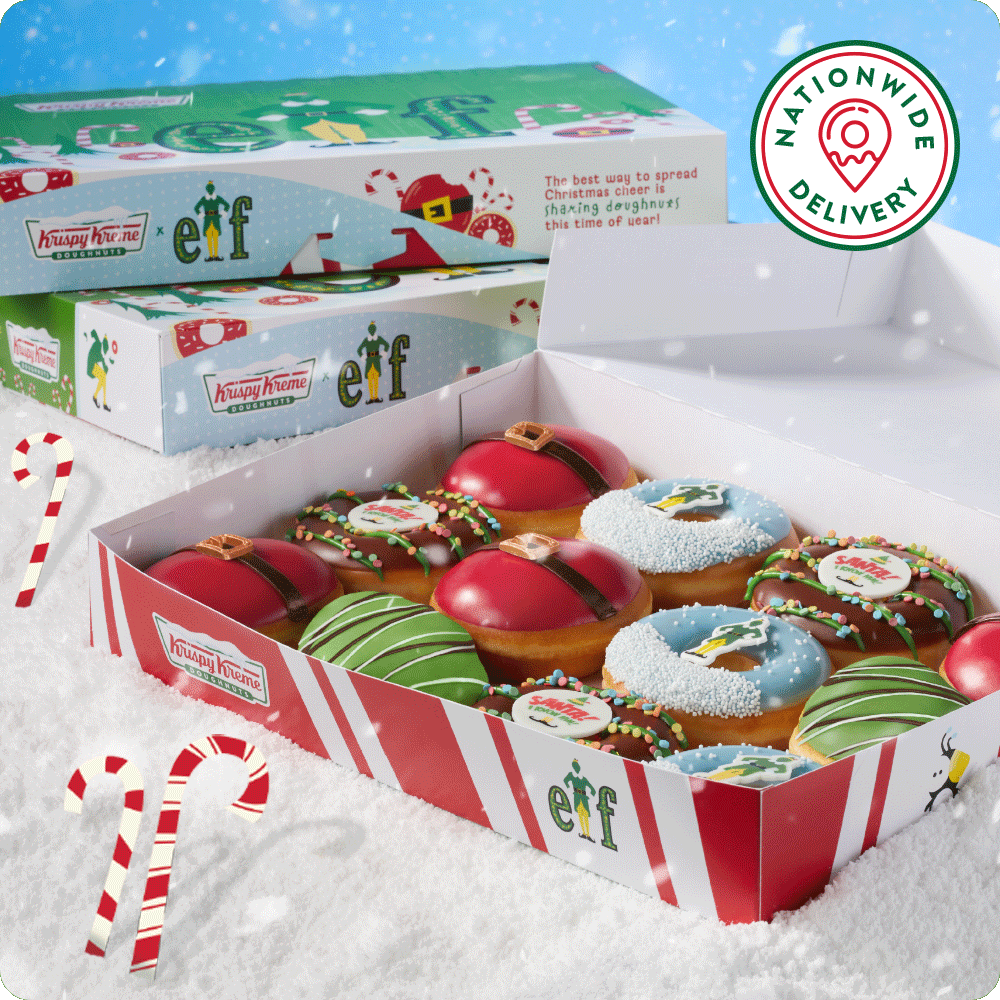 Made Fresh Daily
Try New Christmas Doughnuts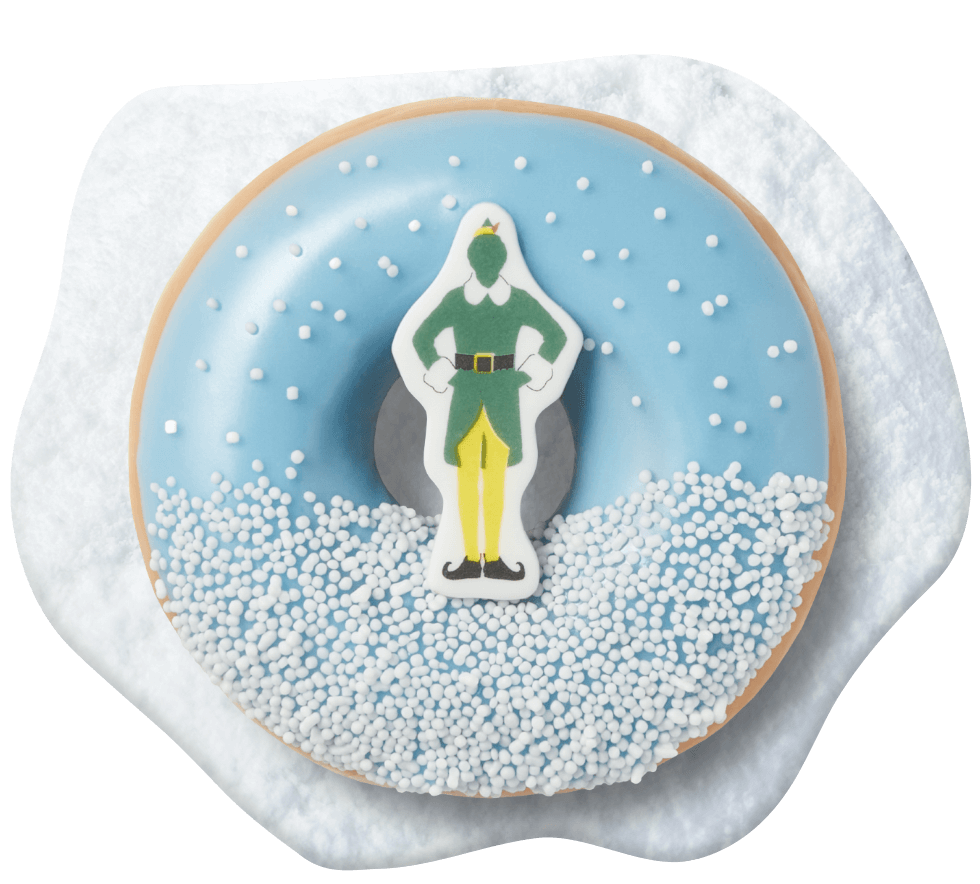 BUDDY SNOW GLOBE
An Original Glazed Doughnut dipped in blue icing and sprinkles, topped with a sugar ELF.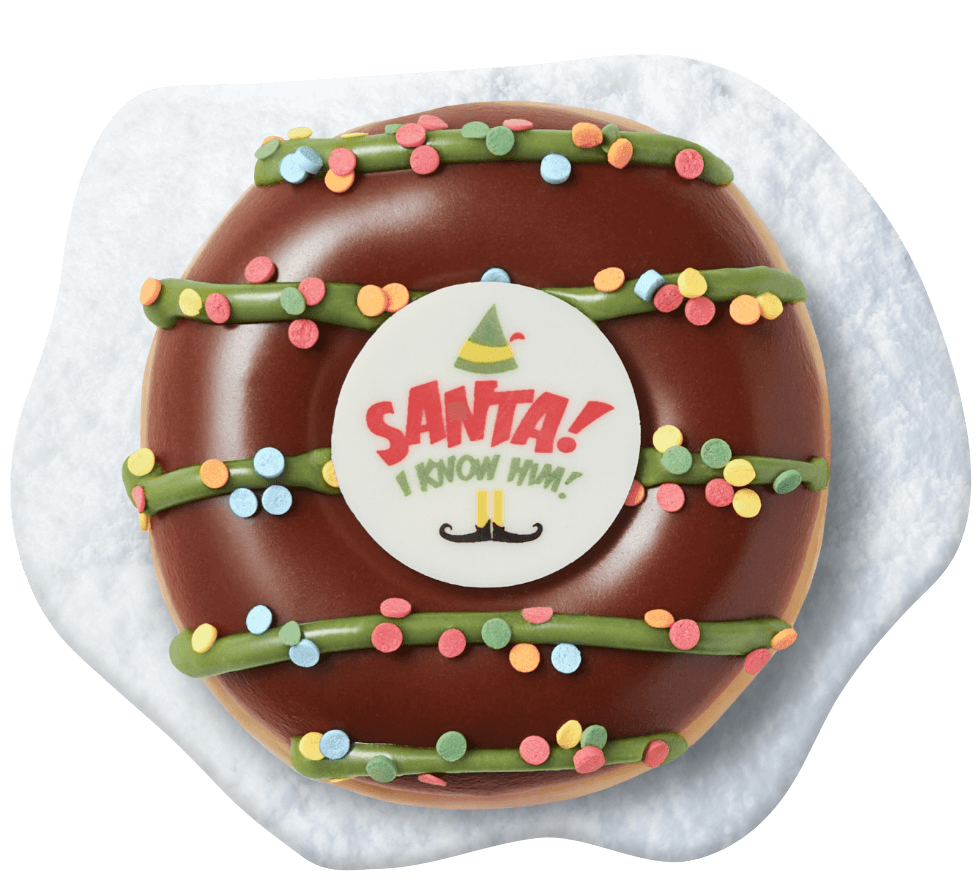 CHRISTMAS LIGHTS
An Original Glazed Doughnut decorated with green icing and sprinkles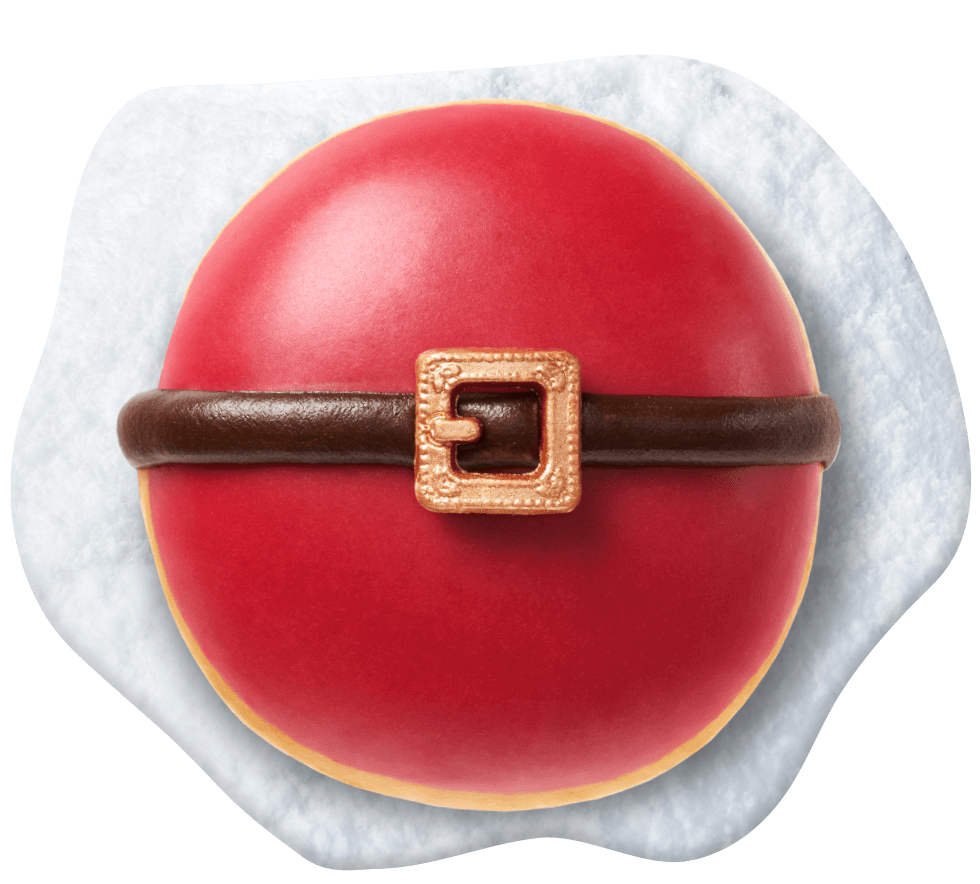 SANTA BELLY
Cookies & Kreme filling, with red icing, chocolatey icing, and a chocolate golden belt buckle.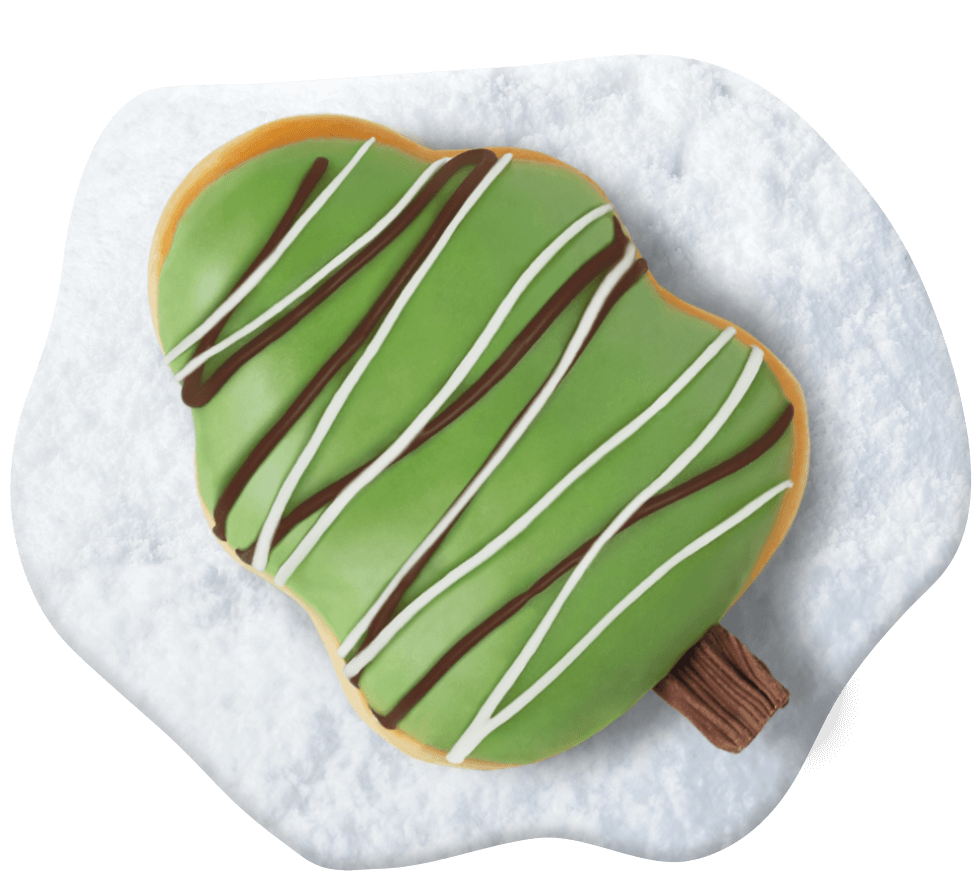 Treemendous
Chocolatey mint filling, topped with festive sprinkles and finished with a chocolate flake
Toppings may differ from image shown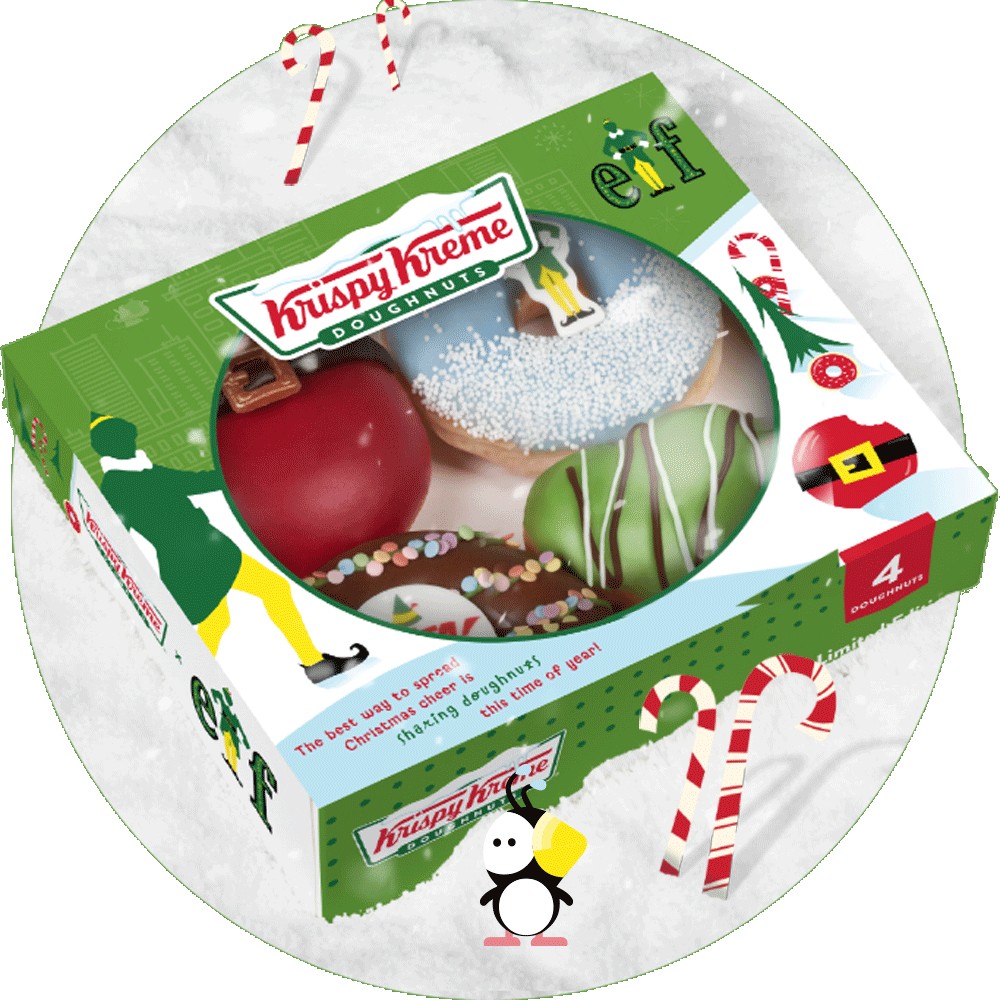 SPREAD JOY LIKE BUDDY HIMSELF WITH OUR ELF LIMITED EDITION 4 PACK
Indulge in the perfect shareable delight for friends and family. This limited edition pack features 1 Buddy Snow Globe, 1 Santa Belly, 1 Treemendous, and 1 Christmas Lights doughnut. Grab yours and make your Christmas extra sweet! Available exclusively in selected Tesco, Sainsbury's, Asda, and Morrisons from 4th December to 29th December.
Toppings may differ from image shown
3rd December 2023, Westfield Stratford
We're spreading Christmas cheer at our Krispy Kreme Giving Grotto this year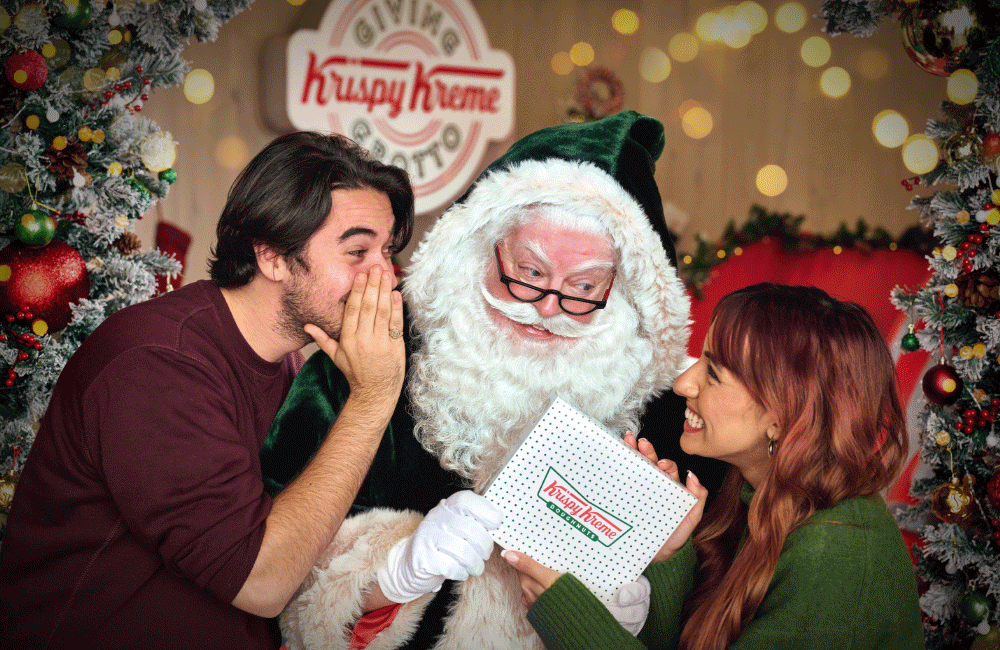 Join us on the 3rd December 2023 in Krispy Kreme's Stratford Westfield shop for the chance to win a year's supply worth of doughnuts!
Our most popular
DOUGHNUTS