Doughnut Delivery
Please note, due to the current coronavirus situation we have taken the decision to close our retail stores and supply of doughnuts to delivery providers. From 25th March, Krispy Kreme doughnuts will no longer be available on UberEats, Deliveroo or Just Eat. We hope to return to normal service as soon as it is safe to do so!
Looking for doughnuts to be delivered? Then get our awesome doughnuts delivered to your door with our partnerships with Just Eat, Uber Eats and Deliveroo and you'll be enjoying a sweet treat in no time!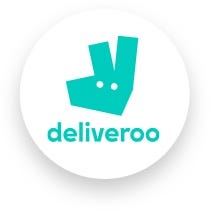 Our partnership with Deliveroo means that you can get our hand finished, always made fresh daily doughnuts delivered to your home or office with ease!
Choose from our range of dozens and bites, including our limited time exclusive doughnuts - perfect for sharing with your friends and co-workers, our sweet treats are guaranteed to hit the spot!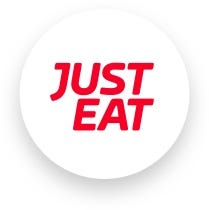 We've joined forces with Just Eat – so you can dine on all of our delicious doughnuts, whenever your doughnut craving hits.
So, whether you want a bite of our exclusive limited time doughnuts, or you're sharing by the dozen with your colleagues, Just Eat will put the icing on your work day, and have your friends in a glaze. The choice is yours. So what will it be?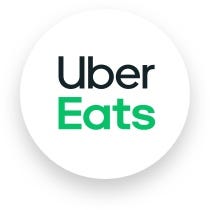 UberEats are currently offering free delivery!
Valid until at least 31 March.
Subject to availability and terms and conditions which can be found here >>