Multi-address and large order doughnut delivery
Krispy Kreme is making it easier for you to treat your office co-workers, thank customers or cater for large events. Plus, with our new Multi-Address Shipping option you can place a single Krispy Kreme order with multiple delivery addresses for your friends or colleagues.
Find out more about how you can share the joy of Krispy Kreme below.
Hosting a team meeting or event?
LARGE QUANTITY doughnut orders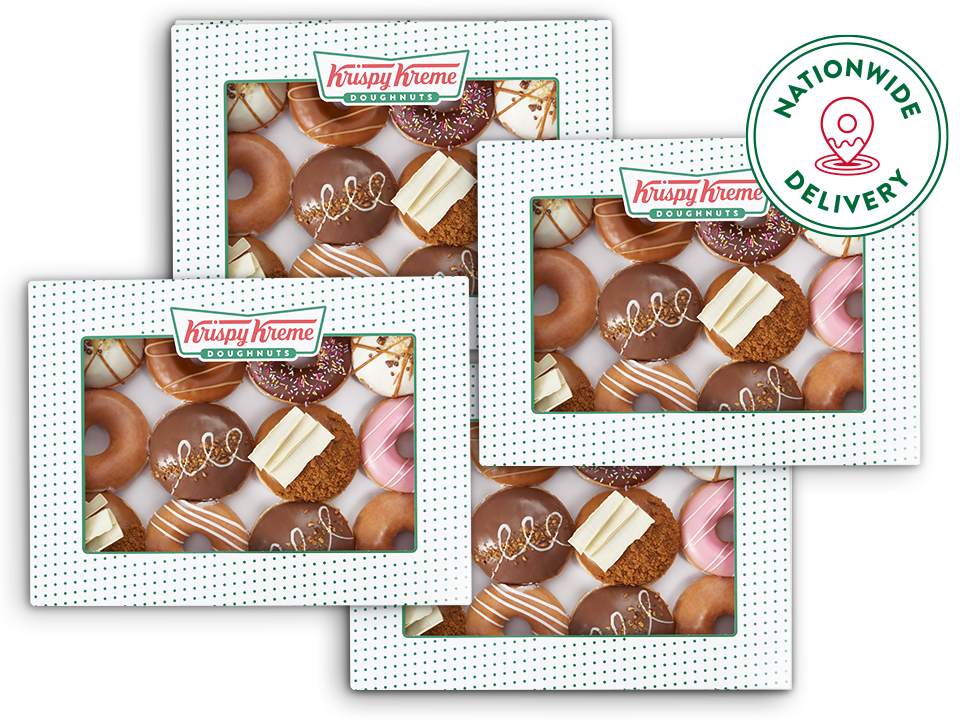 big savings and BUNDLES OF JOY
Looking to treat the whole team? Order our best value nationwide delivery bundles for fresh and delicious doughnuts delivered to the office. Order our bundle packs online and save up to 30% compared to buying separate doughnut dozen boxes. Be the office hero and order online for office delivery.
Hosting an event?
Grab your guests' attention with an impressive eight-tier Krispy Kreme tower! Choose between a tower stacked with our iconic Original Glazed doughnuts or mix things up with an Assorted Tower filled with a selection of everyone's favourite Krispy Kreme doughnuts.
Events have never tasted so indulgently good.
Towers are not currently available as part of the multi-address option but can be collected from your nearest Krispy Kreme shop.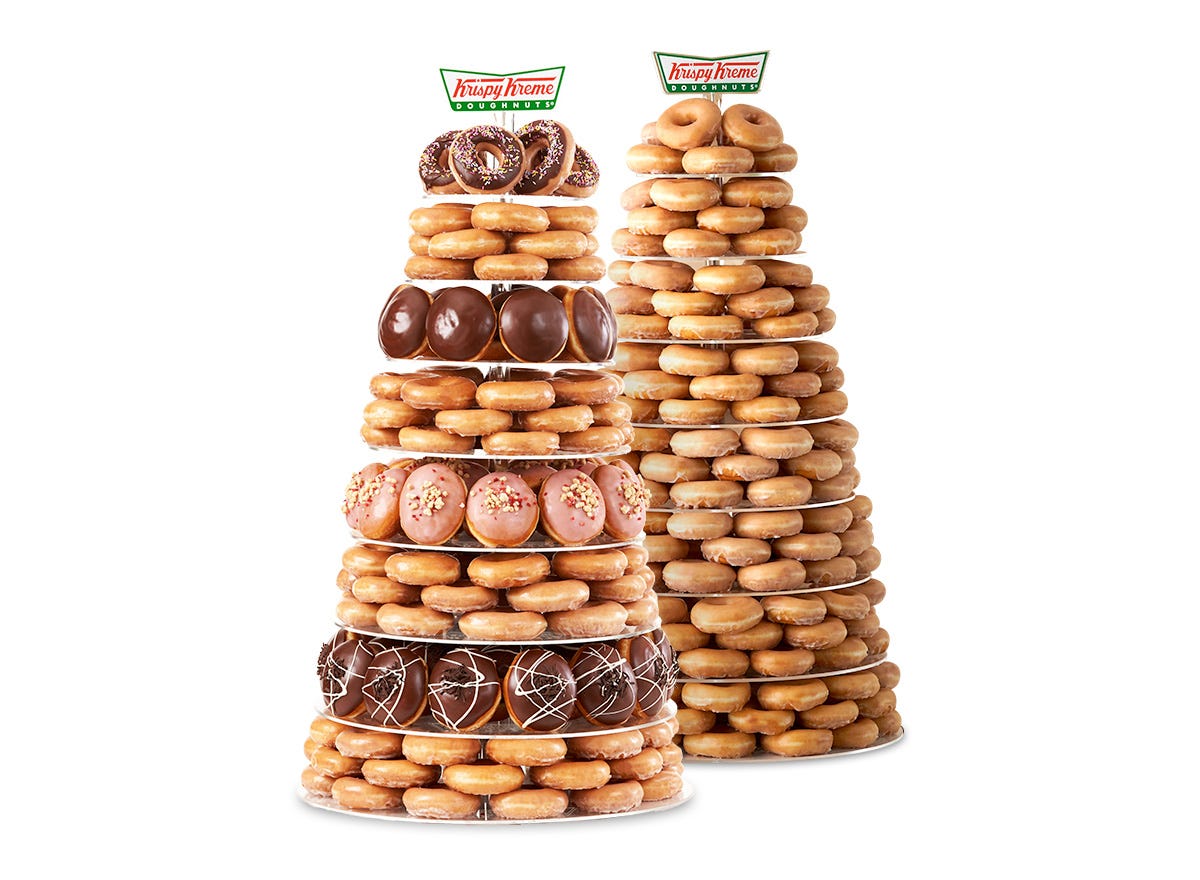 Dozens of addresses
multiple delivery addresses in one order
Boost team morale and share the sweetest treat across multiple addresses with Krispy Kreme delivery. Learn more about one order, multi-address delivery.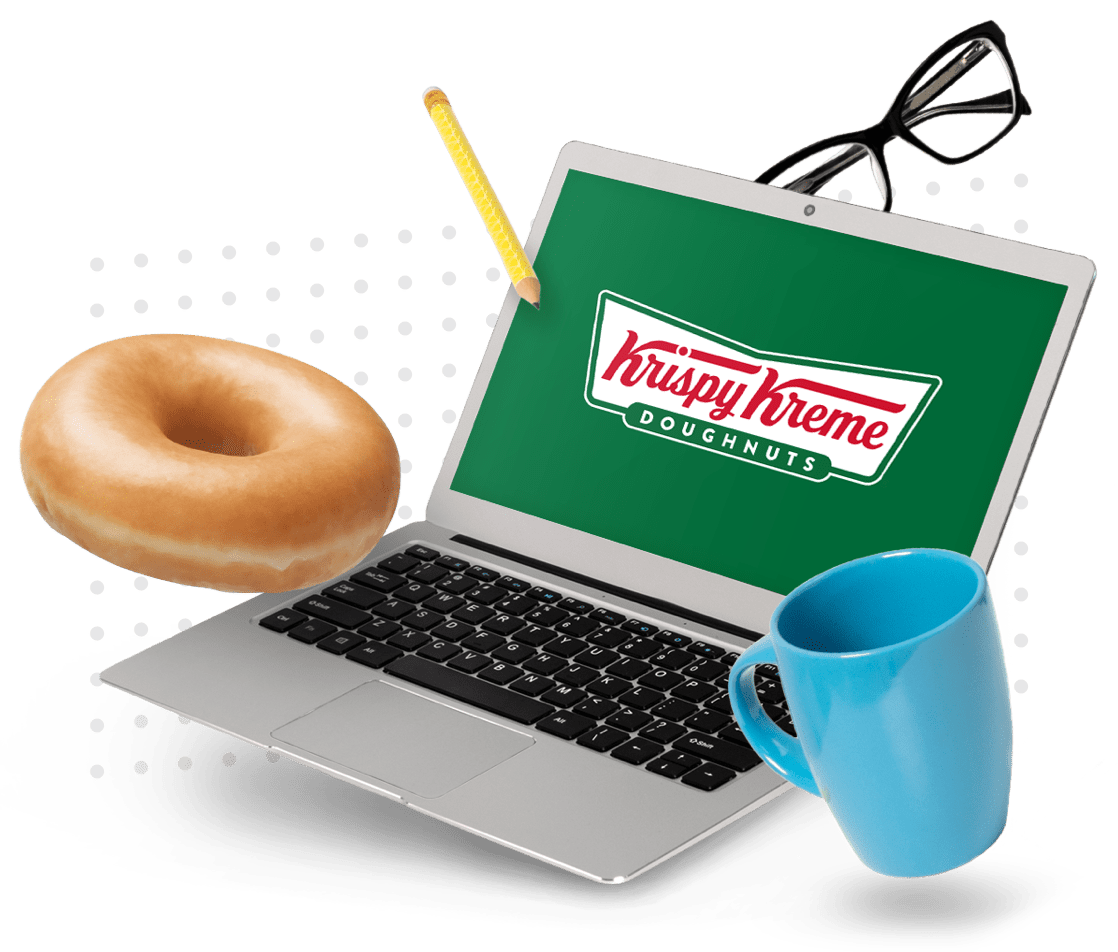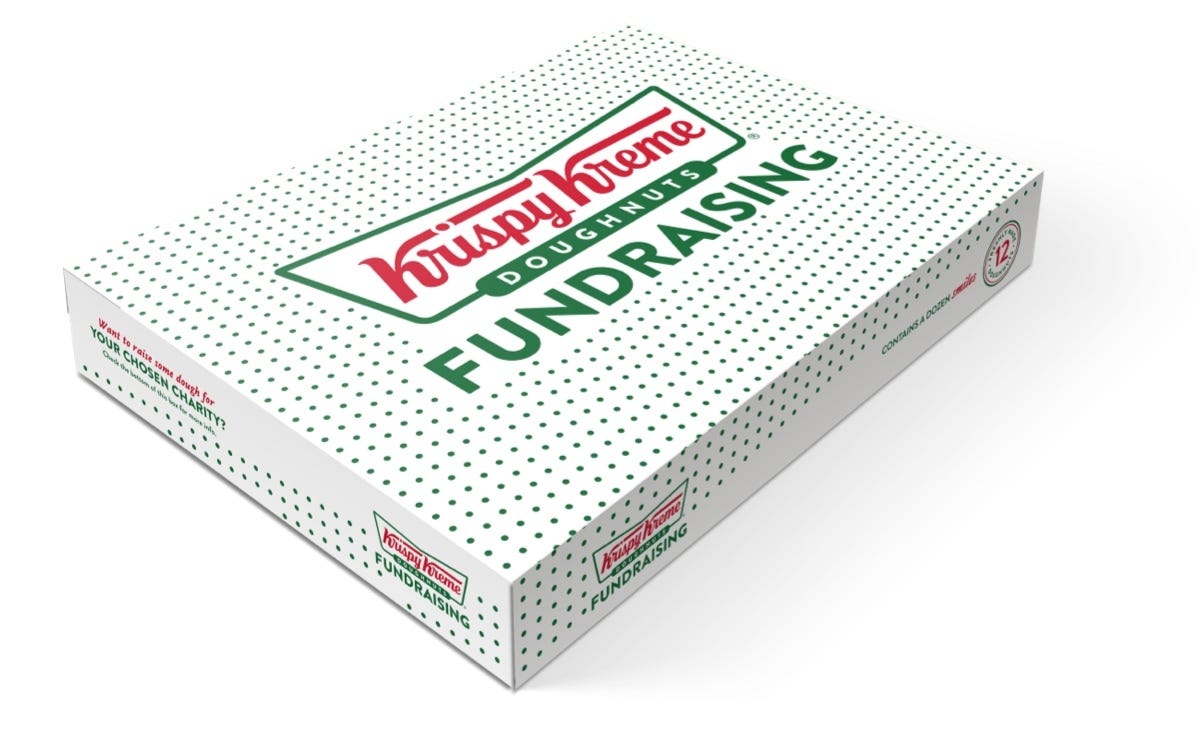 Raise some dough with FUNDRAISING dozens
We have dozens of ways to help you hit that sponsorship target. Ok, we only have one. But it's a good one. Discounted dozens so you can raise enough dough.
Multi address doughnut delivery FREQUENTLY ASKED QUESTIONS
Becoming a remote working doughnut hero shouldn't be hard work. However, if you do have any questions and can't find the answer in our FAQs please do contact our super helpful Customer Care team.