Doughnut Towers
Krispy Kreme wedding doughnuts
Whether you're using our impressive 8-tier doughnut Tower in place of a traditional wedding cake, iconic 216 doughnut Wall which is perfect throughout the day or during your wedding evening or looking for a unique alternative for your wedding favours, Krispy Kreme's wedding doughnuts offer everything you could need for your special day.
Wedding DOUGHNUT towers
Are you looking for a wedding cake that will leave a lasting memory? Have you seen our iconic 8-tier, 216 Krispy Kreme doughnut tower? It's a real show stopper that never fails to impress! The perfect alternative to or great to accompany a traditional wedding cake, creating a centrepiece for a truly special wedding day.
Pick from our Original Glazed 216 doughnut Tower or offer your guests a selection of fan favourites including Chocolate Dreamcake and Strawberries and Kreme with our Assorted Doughnut Tower.
Our Wedding Towers will be shipped to your address within 5 days of placing your order. Accompanying doughnuts will be freshly made to order and ready to collect in-store on the day of your event for ultimate freshness.
wedding doughnut bundles for delivery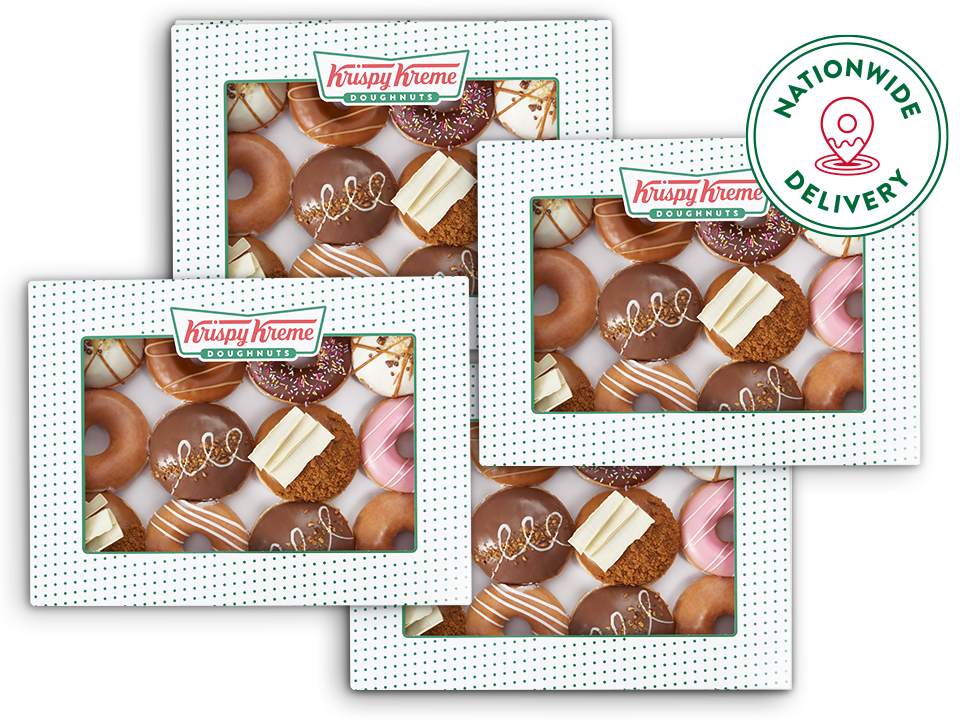 Buy doughnut bundles for your wedding day
Order Krispy Kreme doughnut bundles for your big day. Order up to 8 dozens for nationwide delivery or multiple bundles to pick up from your local Krispy Kreme shop on the morning of the wedding.
Bundles can save up to 22% against single dozens and are perfect for a slightly smaller guest list. Choose from The Variety Favourites Bundle for nationwide delivery or Sharer Bundles to collect in store.
Would you rather speak to someone about your wedding order?
If you would rather speak to someone or place your wedding doughnut order over the phone? Please contact our customer care team on 01276 601170 between 8-5 pm on weekdays and 9-3 at the weekend.
alternative wedding cakes
WEDDING FAVOURS WITH FLAVOUR
Looking for wedding favours that your guests will really remember? How about our individual doughnuts, hand packed in individual boxes, our wedding favours are sure to have your guests talking!
Our Wedding Favours are freshly made to order and available to collect in-store on the day of your event, making these the freshest wedding favours that your guests will love.