Krispy Kreme offers and promotions
Krispy Kreme doughnuts are the perfect sweet treat to share for all moments, big and small. Bring smiles to faces with our latest doughnut offers and promotions.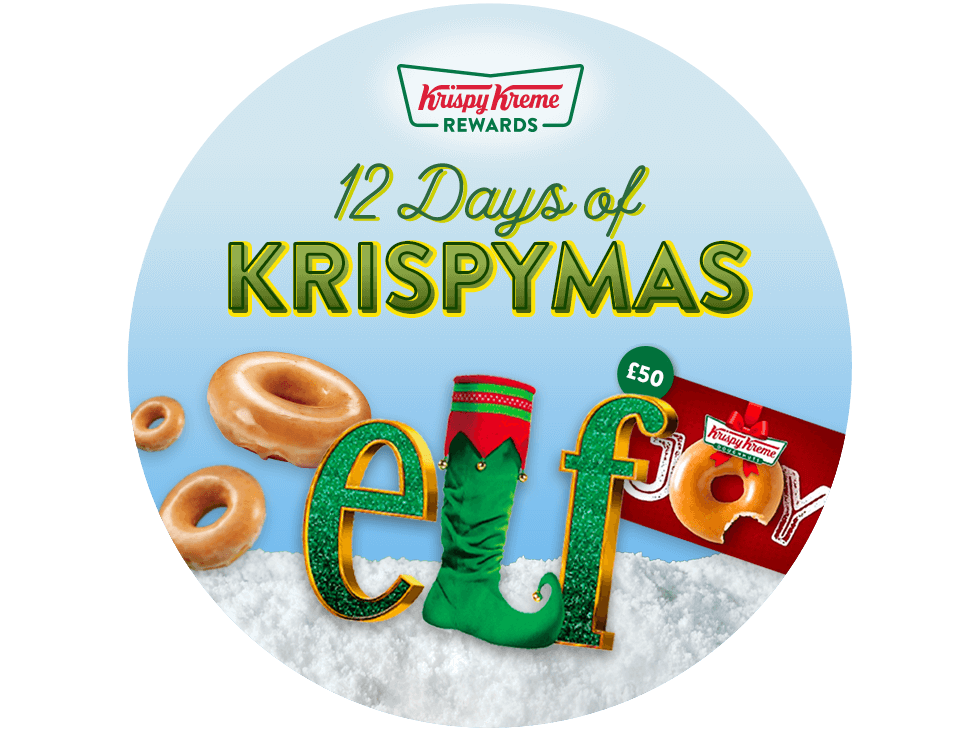 12 days of Krispymas!
This festive time, Krispy Kreme is giving it's Rewards Members to chance to win a range of prizes! Simply make a purchase of £10 or more using your Rewards account between 1st - 12th December 2023 for your chance to win a prize! Prizes include Krispy Kreme gift cards, extra Smiles and Elf The Musical tickets.
You can use your Rewards account in Krispy Kreme Shops, online by logging in before purchasing, and in supermarkets by adding your box code to the app. Terms apply.
Not a Rewards member? It is simple to join, follow the link below and join today.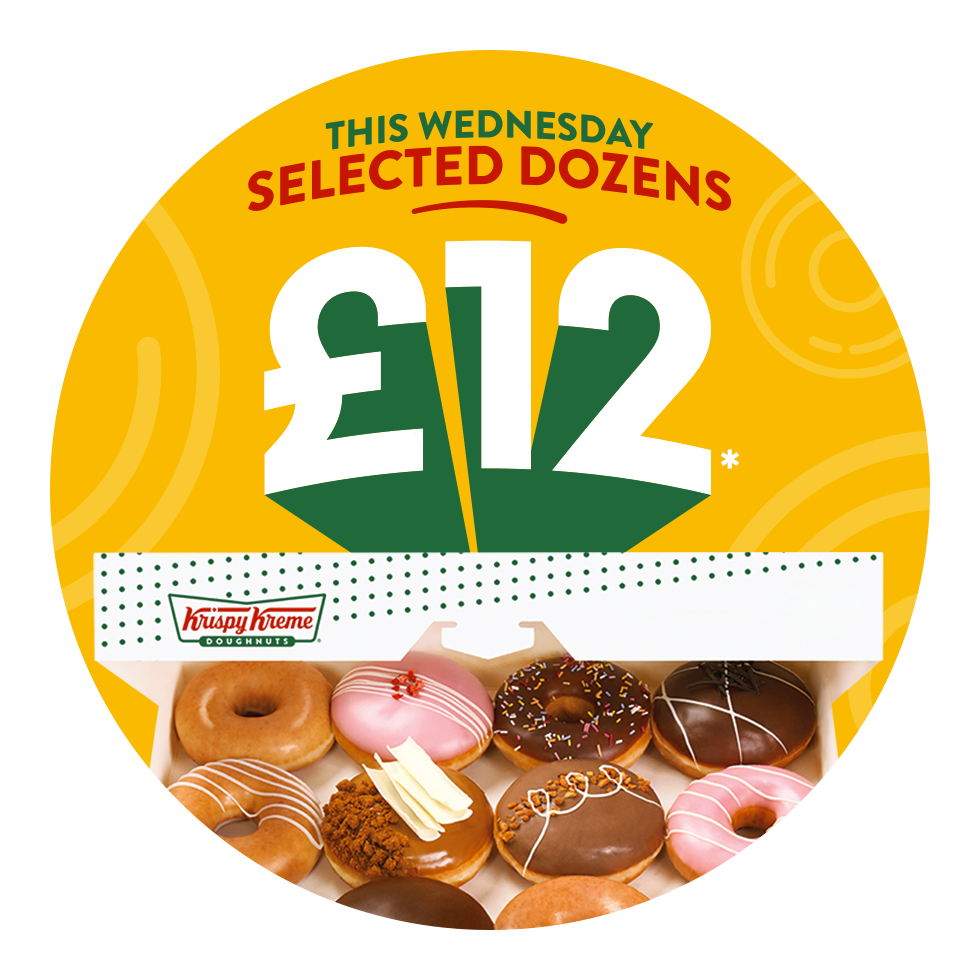 Wondoughful Wednesday £12 selected dozens
This Wednesday, make it a little sweeter with the ultimate team treat of doughnut dozens for just £12! Choose between a selection of dozens online for delivery or in shop pick up before 10th November.
How To redeem online for delivery:
1. Log into your Krispy Kreme Rewards account
2. Select your delivery / pick up date and add a Dozen to your basket
3. Add the code KKRWW12 at checkout
Krispy Kreme deals
get money off Krispy Kreme doughnuts and hot drinks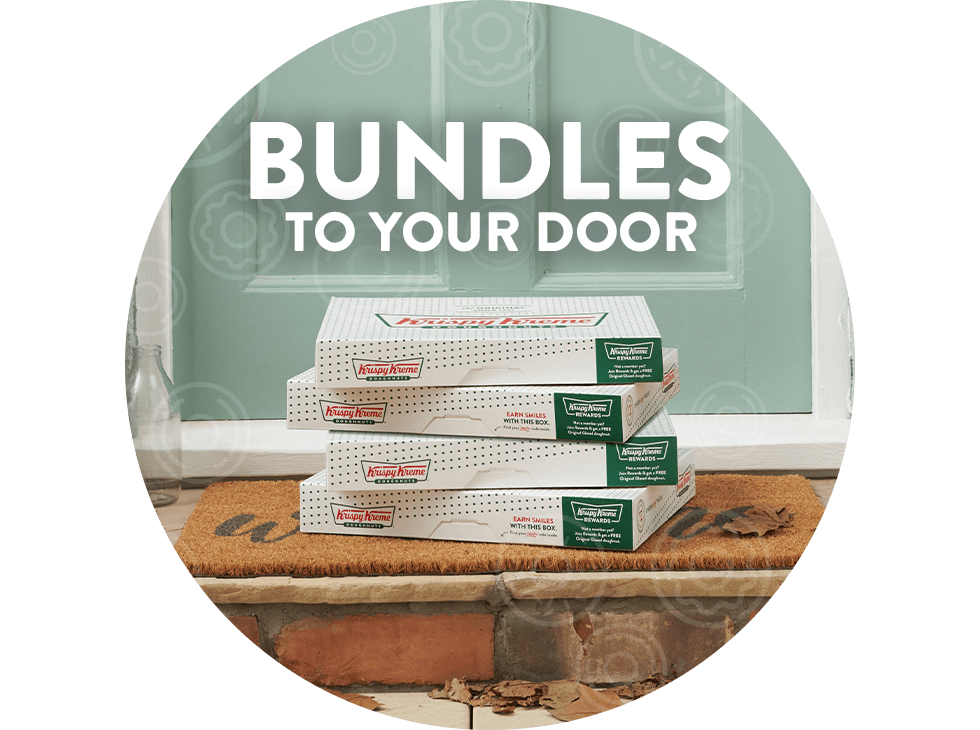 save with doughnut bundles
Looking for the best value way to buy Krispy Kreme doughnuts online? Pick for either Nationwide delivery or to collect in your local Krispy Kreme shop and save with bundles.
Pick The Variety Bundle or The Hero Favourites Bundle for Nationwide delivery and The Assorted Bundle or Sharer Bundle for Click and Collect. Save up to 22% against purchasing individual dozens.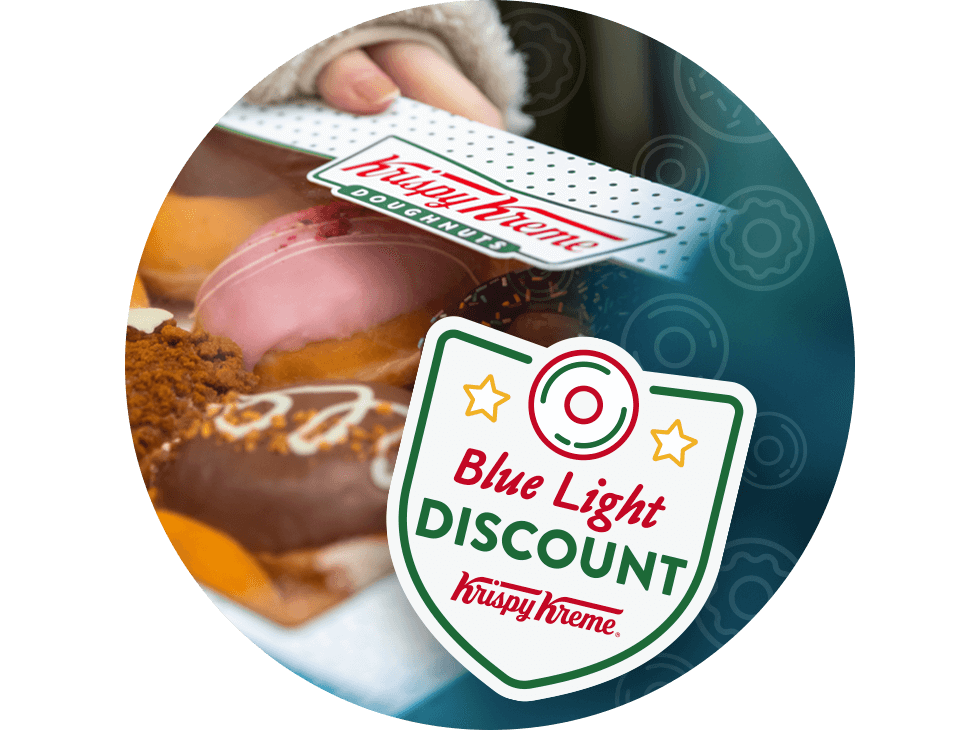 10% discount for Blue light card holders
Grab a 10% discount across all of our Krispy Kreme shops with a valid Blue Light Card membership. Simply bring your card to your nearest shop to benefit from a 10% saving. Terms and conditions apply and can be found on the Blue Light Card website via the link below.
Full terms and conditions can be found here.
Everyday doughnut deals
bundle doughnut dozens with savings everyday