Ingredients
Vegetarian

Our doughnuts are suitable for vegetarians who follow an ovo-lacto vegetarian diet.

Halal
Our doughnuts are certified as suitable for a Halal diet by the Halal Food Authority.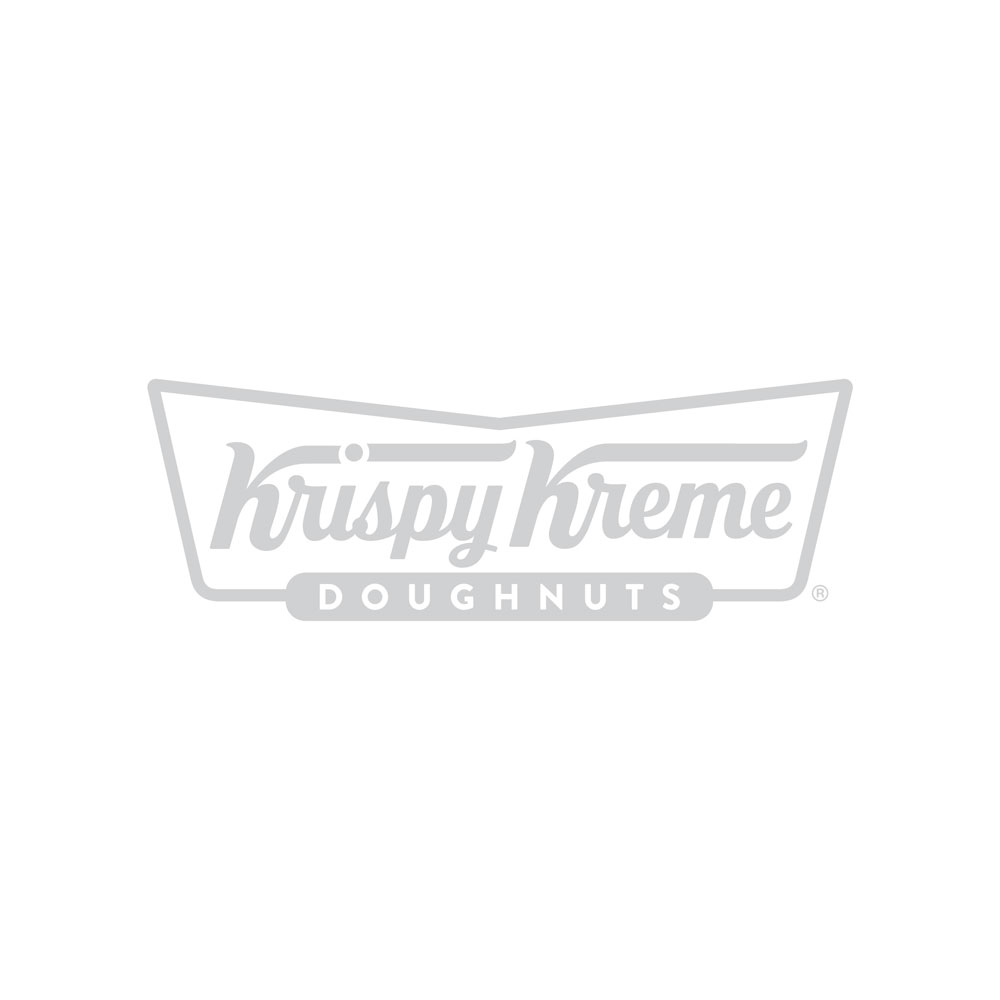 Kosher

We consider our products to be suitable for anyone who follows a Kosher diet, however we are not Kosher certified.
TransFat
We do not use any hydrogenated vegetable oils so there are no artificial transfats in our doughnuts.

Artificial Flavours and Colours
We do not use any artificial colours in our products. We are currently reviewing flavourings and preservatives with our suppliers and removing any artificial additives where possible. If you require information regarding specific ingredients please let us know.
Alcohol

Our doughnuts do not contain alcohol.
Free Range Eggs
Krispy Kreme has reviewed its egg sourcing policy and as a result will transition to 100% cage-free eggs in the UK by the end of 2018. This move is designed to reassure our customers of our commitment to sustainable sourcing and animal welfare.
Sugar Free
Currently we do not have any plans to make sugar-free products. While it is not feasible at the moment, there may be technological advances in the future which could provide us with opportunities in this area.
Vegetable Shortening
We use 100% vegetable shortening in our doughnuts. This is a blend of palm and high-oleic sunflower oils.
Palm Oil

We use fully Supply Chain Certified sustainable palm oil in our products and are a member of the RSPO, leading the way in our field.

For over 70 years, customers have been enjoying Krispy Kreme doughnuts made from premium ingredients. In order to keep you as informed as we can, we have included allergen & nutritional information for our doughnuts on this site.

Allergen Information

Our doughnuts contain: Eggs, Milk, Cereals (Wheat, Barley Gluten) & Soya
Some will also contain nuts, peanuts & sulphites
Our doughnuts also contain: antioxidants, colours, flavourings & preservatives
Nuts and Peanuts
Please be aware that some of our products do contain peanuts and other nuts. These are clearly labelled in store. All our doughnuts therefore do carry a risk that they may contain nuts and are therefore not suitable for nut and peanut allergy sufferers due to manufacturing methods.

Gluten

Gluten is present in all of our products since one of our main ingredients is wheat flour. At this time, producing a gluten free doughnut would create a product very different in taste and in texture to the Krispy Kreme doughnuts our customers have enjoyed for more than seventy-five years. So, whilst this is not something that is feasible right now, there may be technological advances in the future that could provide us opportunities to create a gluten free product that will live up to the high expectations our customers have.