A personal message from the
KRISPY KREME CEO
As the Coronavirus crisis evolves, all of us at Krispy Kreme want you to be fully informed on the steps we are taking to protect our people and our fans during the challenging conditions we all face today. This page will be regularly updated alongside our social channels and Frequently Asked Questions page, so please do keep checking in.
To all our customers,
Krispy Kreme's brand reach in the UK is unique and varied, spanning across 130 retail shops, 1,000 supermarkets and online via our food delivery partners.
On Monday we temporarily closed all our retail shops until further notice. However, like all other manufacturers, we wanted to support our supermarkets and food delivery partners, with the goal of continuing to meet customer and consumer demand in these difficult times, as and when they need us.
We have also emphasised that the safety and well-being of our people is our number one priority. Therefore, in light of the most recent government guidelines we have taken the decision to temporarily halt our manufacturing operation and stop supplying our supermarket, Leisure and food delivery partners as of today.
We would like to say a massive thank you to our entire Krispy Kreme team who have worked tirelessly in really challenging times. We would also like to extend our thanks to our supermarkets and delivery partners for the awesome job they are doing feeding the nation in unprecedented times - it is an incredible effort.
We look forward to sharing Krispy Kreme's again soon, when it is safe to do so.
Stay well and look after yourself and your families.
With Love,
Richard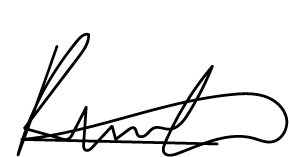 Richard Cheshire
CEO Krispy Kreme UK and Ireland
For all the latest official information on Coronavirus (COVID-19), please visit the NHS website.