careers
If you've heard of doughnuts, you've probably heard of Krispy Kreme. We started making them in the USA way back in 1937, but it wasn't until 2003 that we arrived in the UK with one humble little outlet. Ok, so it was in Harrods but it was still only one.
We now have over 2000 employees and over 120 stores all around the country, with ambitious growth plans over the next three years. To meet our plans, we're going to need even more passionate, positive people who want to spread some Krispy Kreme magic.
The success behind Krispy Kreme is all in our people!
people are our #1 priority
We've been making doughnuts – millions of them – for more than 80 years. But it's not just our Original Glazed® doughnuts that have made us one of the world's most beloved brands, it's also our people.
sharing magic moments
Take one fun environment, add a sprinkle of unique products and stir in some brilliant people that love what they do. That's our recipe for Krispy Kreme magic moments.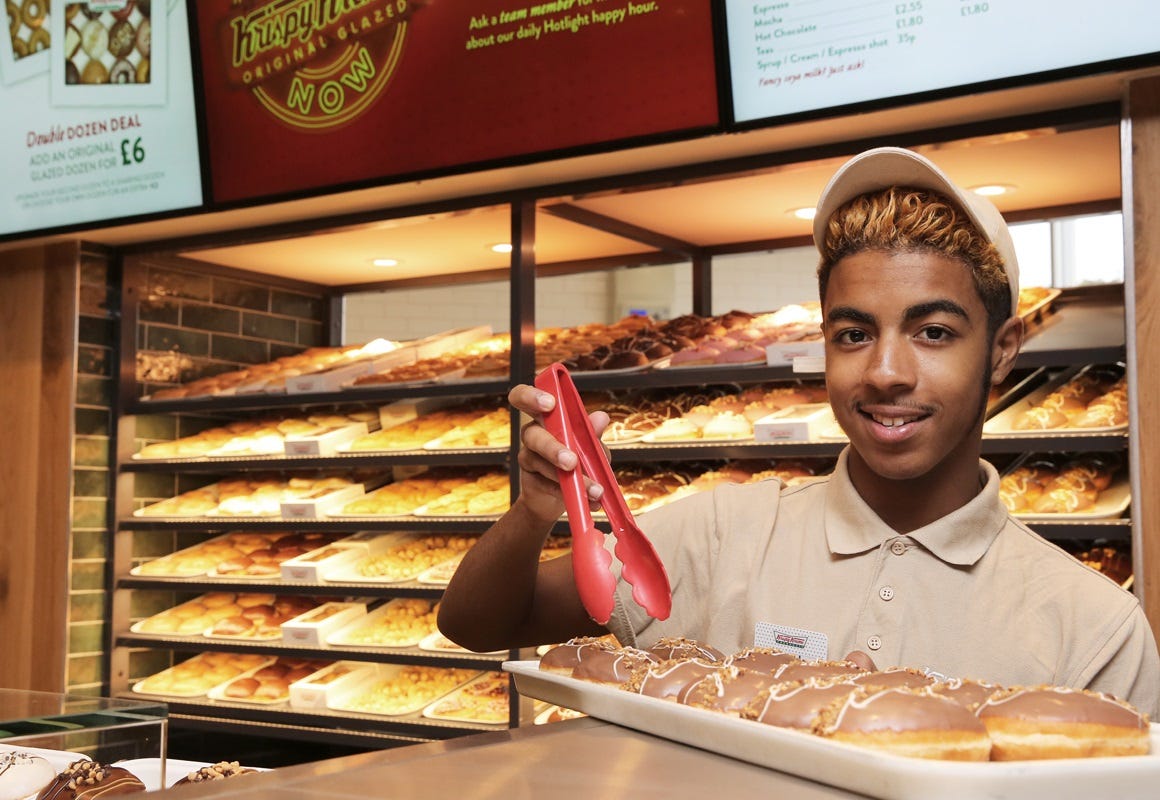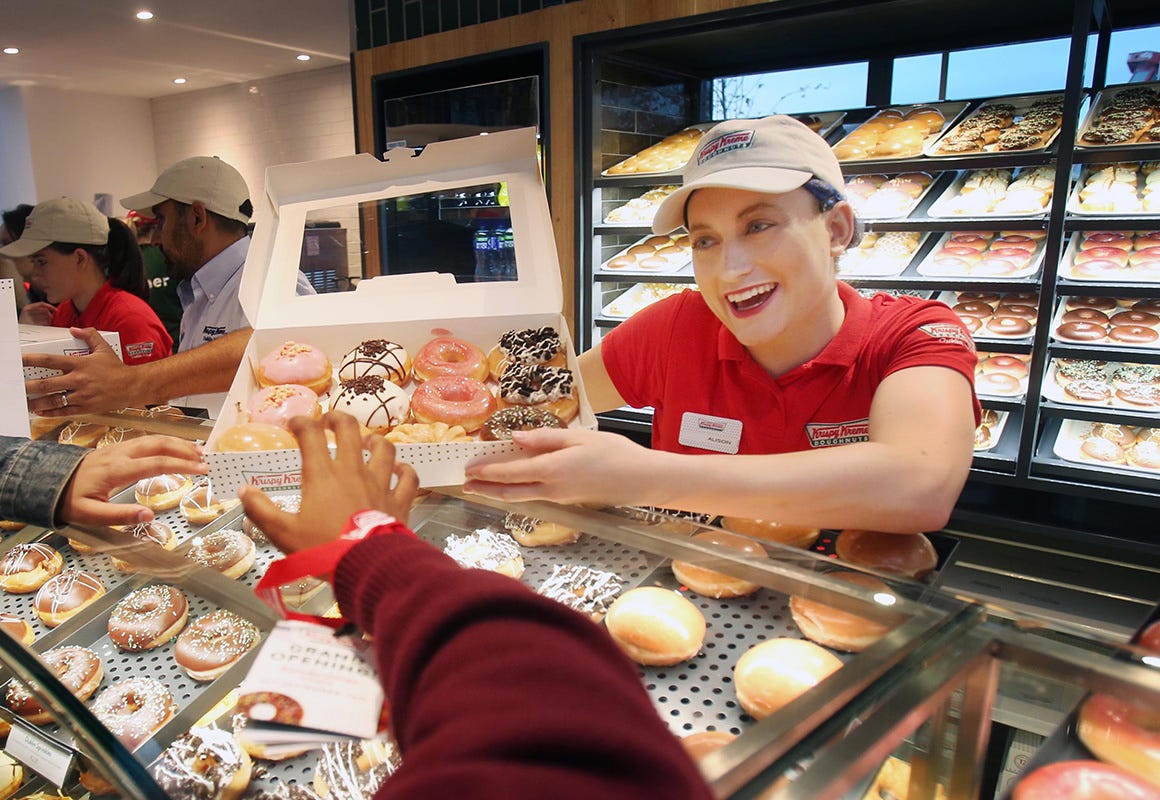 why we're different
To ensure our hand-crafted doughnuts and outstanding coffee always hit the spot, we've created an environment for our people that's as much about having a good time as it is about taking pride in a job well done. The Krispy Kreme culture is based around a few shared values: Trust, Humility, Passion and Magic Moments
Want to join our family? Take a look below.
Start fulfilling your potential
We value our people and believe in giving them the space to grow and fulfil their potential. You'll find a culture that enables you to develop your own style, increase your accountability and follow the career journey that is right for you!
We're expanding all the time, which means there are plenty of career opportunities and nothing gives us more pride than promoting from within. In fact, most of our senior positions have been filled through internal development!