Indulge in your favourite new
Caramel & Chocolate shop doughnuts
Indulge in the most mouth-watering flavour combination of chocolate and caramel and try our new ROLO® and Golden Chocolate doughnuts.
Our new ROLO® and Golden Chocolate doughnuts are ready to be enjoyed and shared in Krispy Kreme retail shops, supermarkets, service stations and drive-thrus now. Don't miss out - when the last ROLO® is gone, it's gone.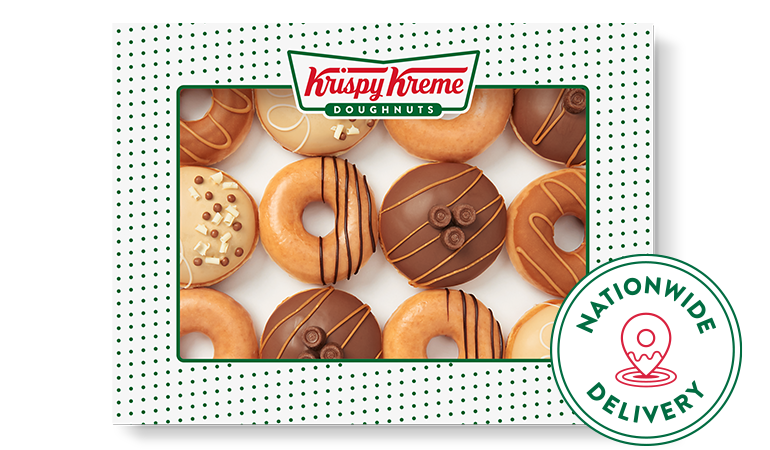 caramel & chocolate shop dozen
Indulge in our new caramel and chocolate flavours, with our Caramel & Chocolate Shop Dozen including ROLO®, Golden Chocolate, Caramel Iced, Choco Dream Original Filled, and our signature Original Glazed ring doughnuts.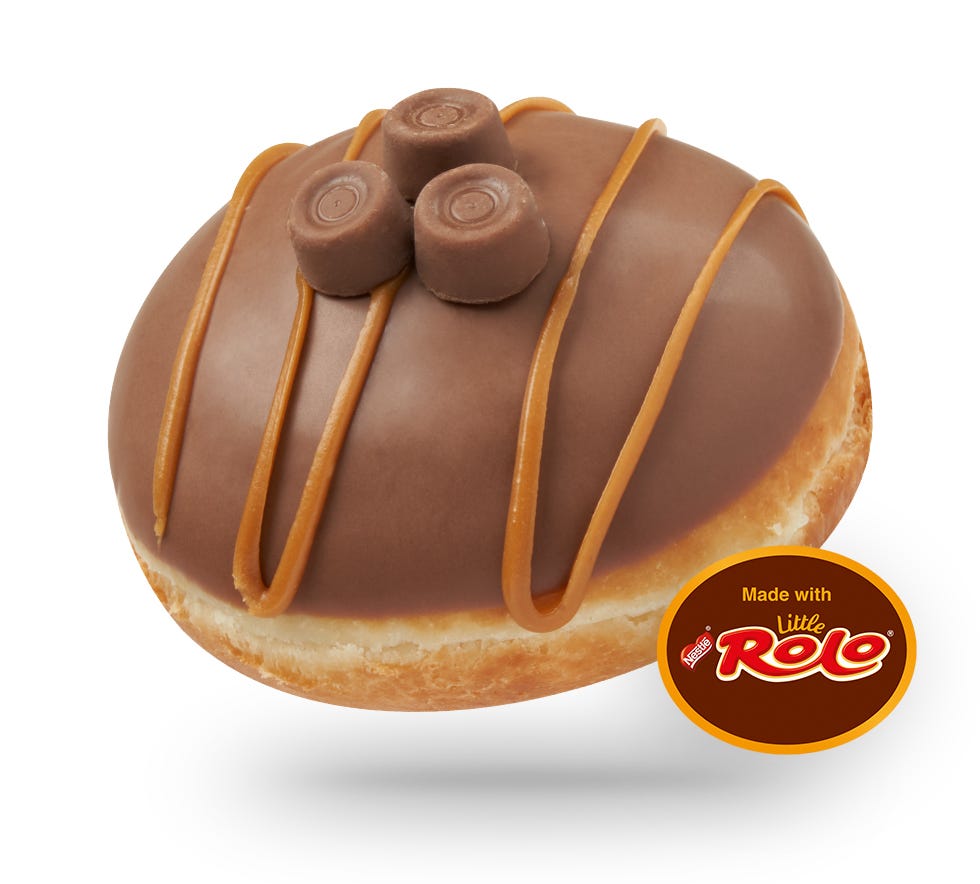 ROLO®
Filled with rich caramel, dipped in chocolate flavour coating, with a caramel drizzle topping and made with little ROLO®
golden chocolate
Filled with a white chocolate kreme, dipped in golden caramel chocolate and topped with chocolate decorations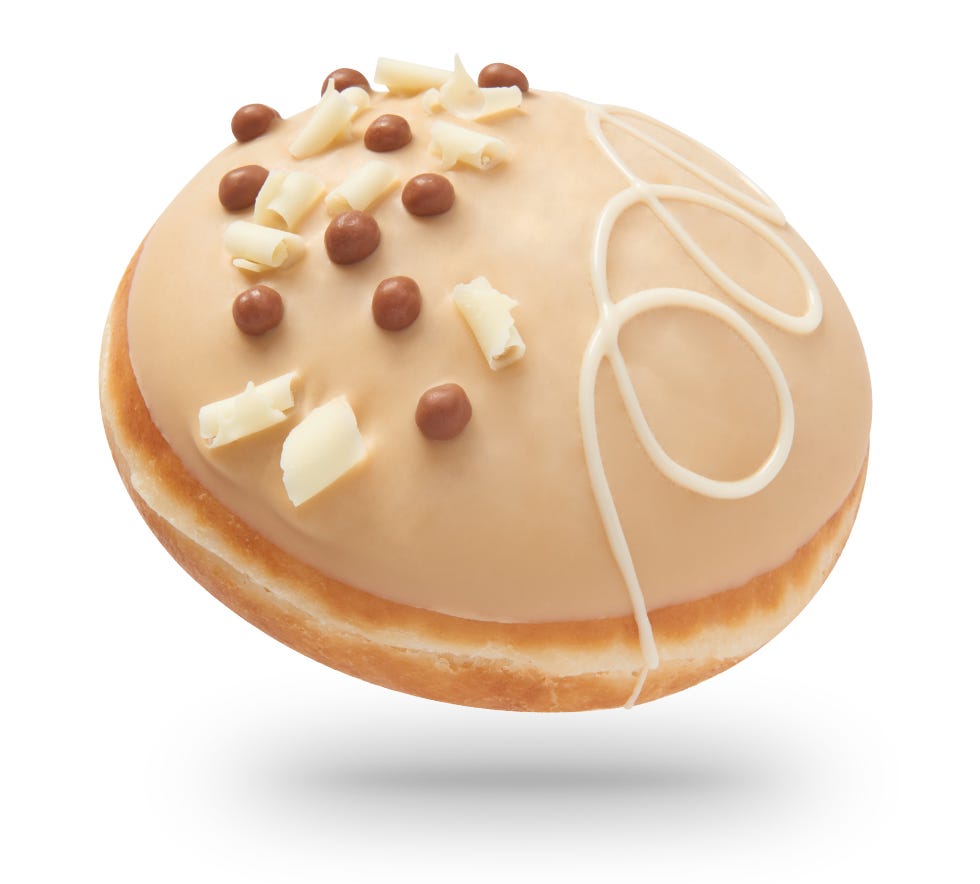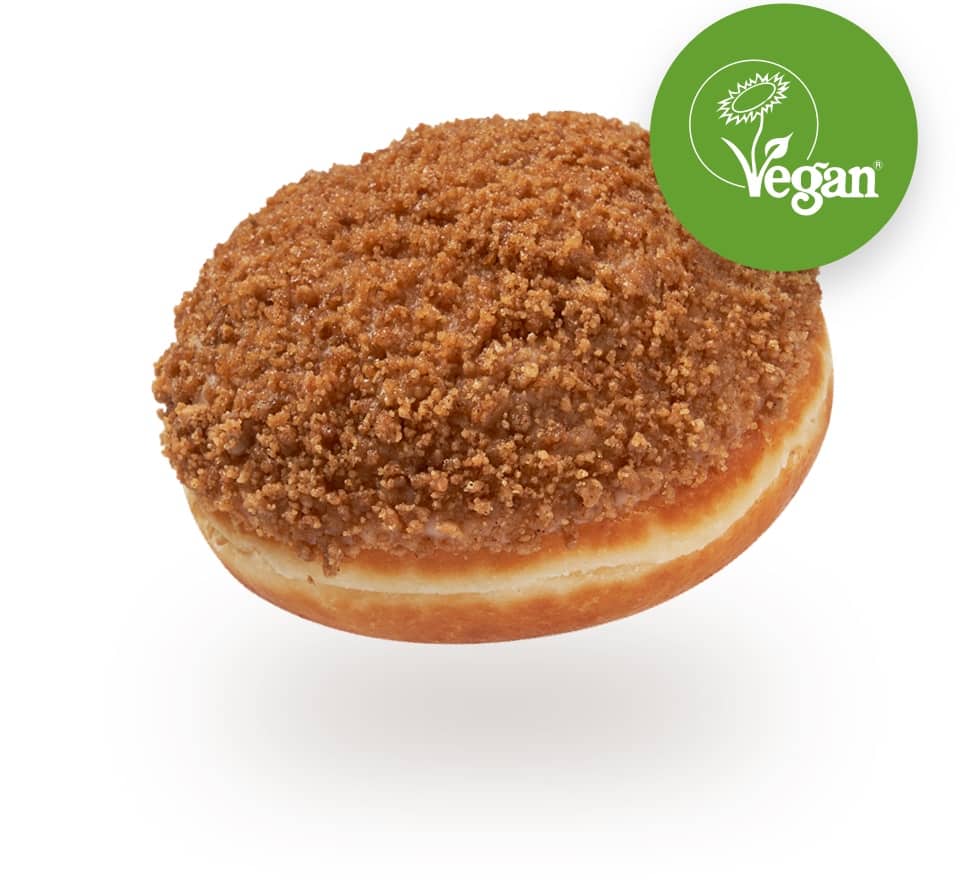 APPLE CUSTARD CRUMBLE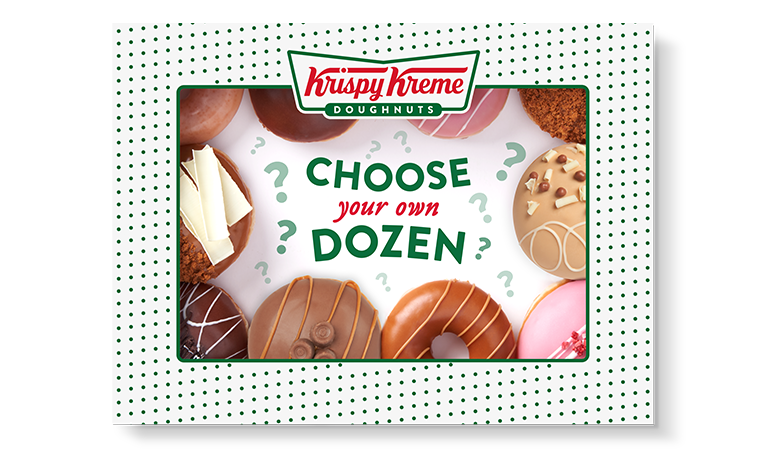 PICK N'MIX YOUR FAVOURITE doughnuts
Pick your perfect dozen, a box of your favourite Krispy Kreme doughnuts!
® Reg. Trademark of Société des Produits Nestlé S.A.
(serving suggestion: 1 doughnut = 1 portion)