Discover our new limited edition
ST PATRICK'S DAY DOUGHNUTS
Celebrate St Patrick's Day and add a little luck to your week. Whether you're looking to celebrate yourself with your friends or want to send a gift to a family member or loved one – our doughnuts can be purchased for nationwide delivery* across the UK.
Available to pre-order online from the 7th March, but delivery slots can fill up fast, so be sure not to miss out. Last delivery date is 18th March 2022.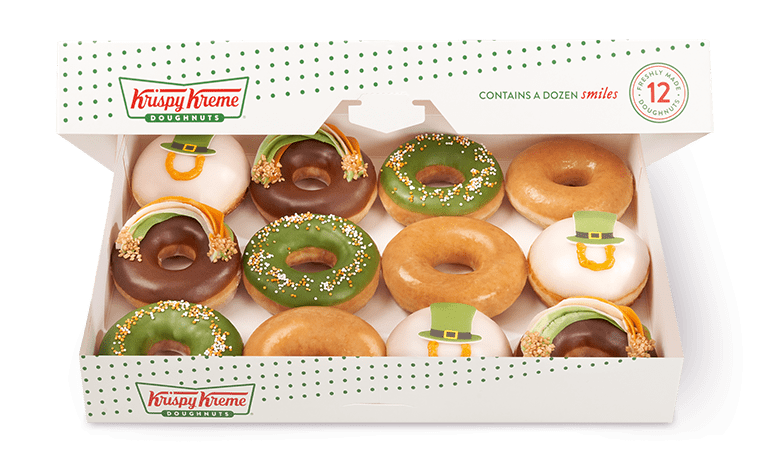 st patrick's day dozen
Introducing our limited edition doughnut dozen includes Lucky Sprinkles, Over the Rainbow, and The Leprechaun, accompanied by our signature Original Glazed ring doughnuts of course!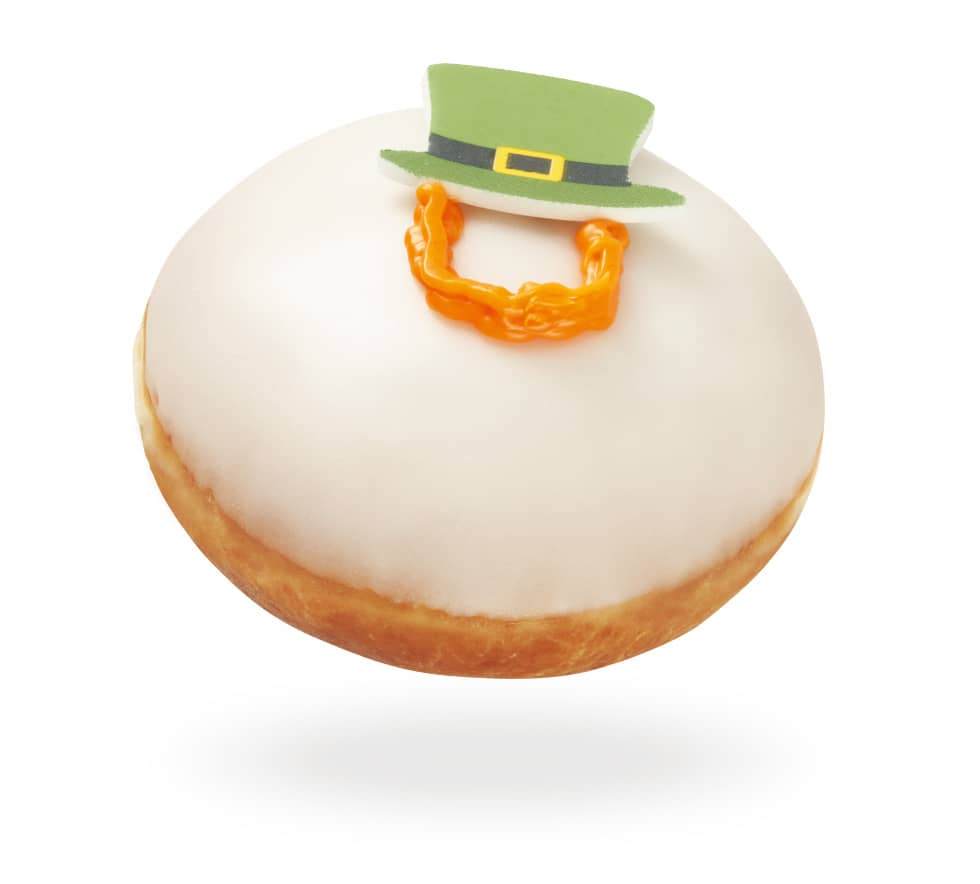 the Leprechaun doughnut
Filled with mint brownie batter, hand dipped in icing & topped with a joyful Leprechaun edible plaque.
over the rainbow DOUGHNUT
Our signature ring doughnut hand dipped in chocolatey icing and finished with a colourful kreme & gold sugar crystals, there really is gold at the end of the rainbow.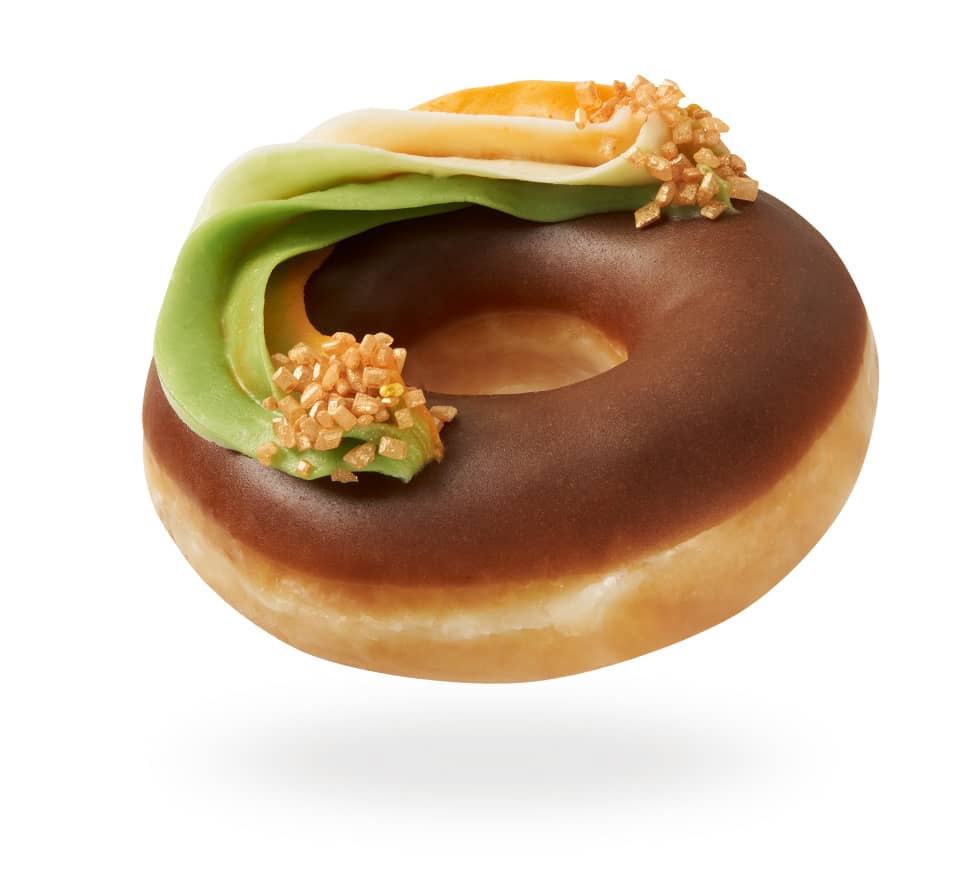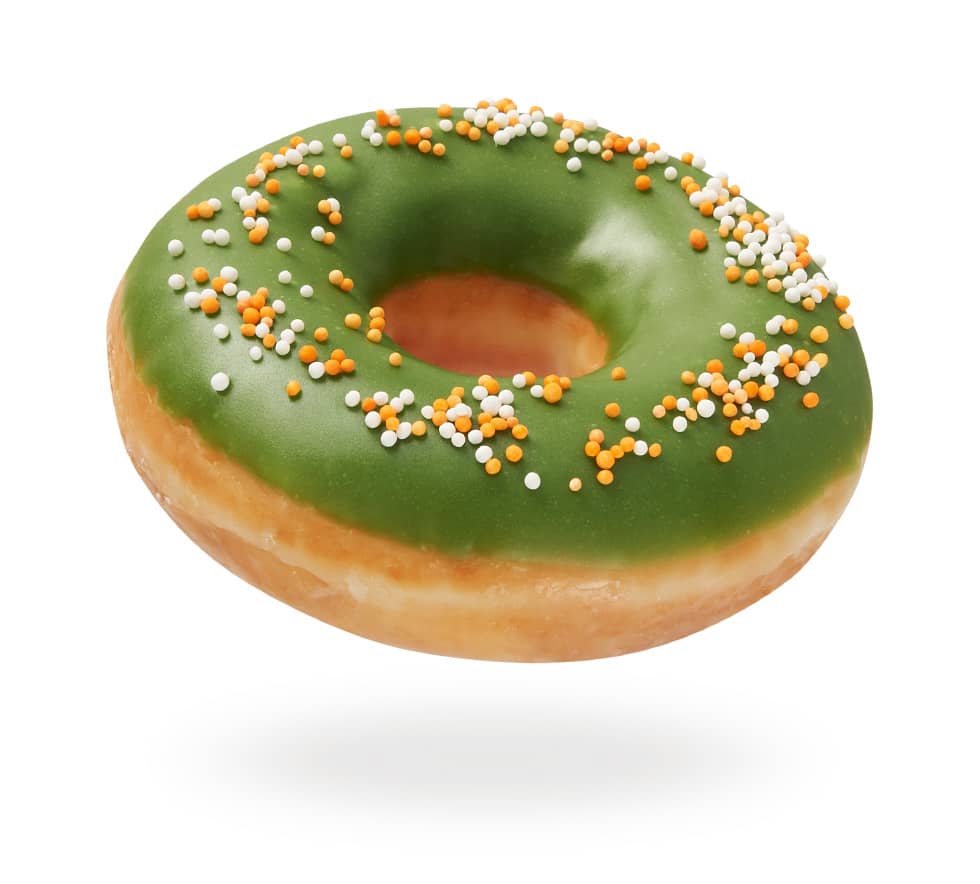 lucky sprinkles doughnut
Our signature ring doughnut hand dipped in green icing and colourful sprinkles.