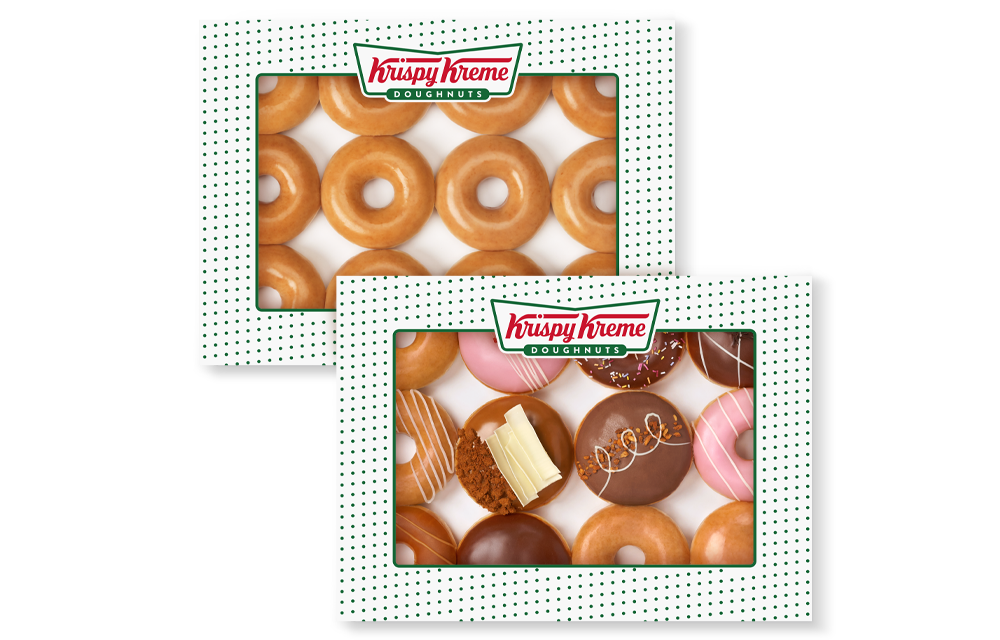 Sharer & Original Glazed Double Dozen
This double dozen has 12 of our signature Original Glazed ring doughnuts and 12 assorted fan favourite doughnuts including Lotus Biscoff, Raspberry Glazed, Chocolate Sprinkles and our best selling Original Glazed. Contents are subject to change. 
Please note this product is not currently available for nationwide delivery. Not near a store? Try our Favourites & Original Glazed Double Dozen, delivered straight to your door!
For further nutrition, allergen and ingredient information, please see our Krispy Kreme Allergen & Nutrition Matrix.
All of our doughnuts are made fresh daily & delivered contactless.