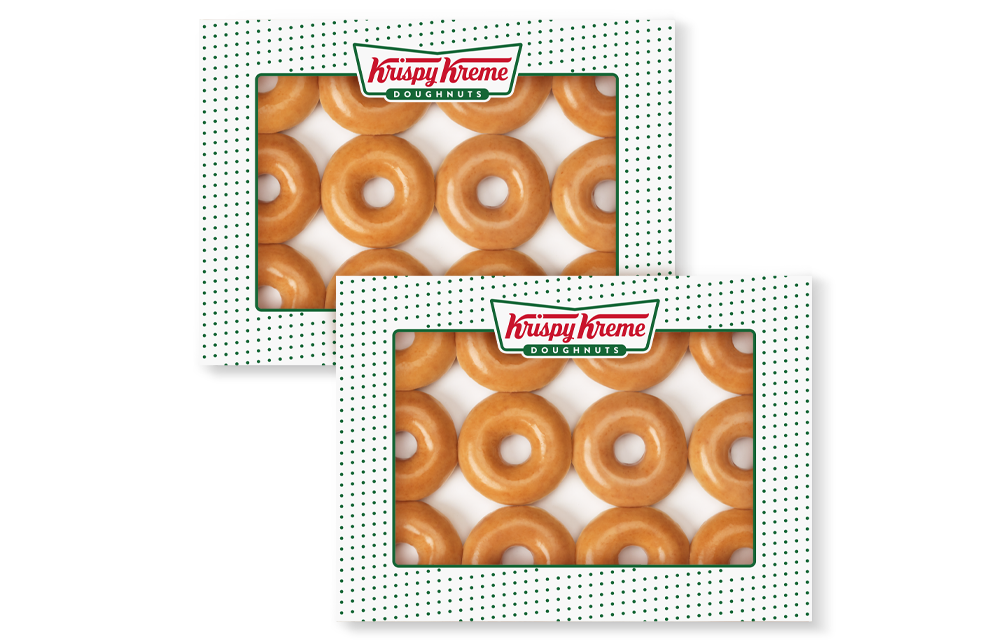 Original Glazed Double Dozen
The original and iconic glazed, melt-in-your-mouth ring doughnut, glazed to perfection and perfect every time and only 195 calories per doughnut. The "OG" is always the crowd favourite.
  
Looking for vegan Original Glazed doughnuts? Find all of Krispy Kreme vegan doughnuts here and get them delivered to your door.
For further nutrition, allergen and ingredient information, please see our Krispy Kreme Allergen & Nutrition Matrix.