Get ready for the
reel good times ahead
Tune into reel good times and discover the new Krispy Kreme Movie Nights doughnut range, inspired by the Nation's favourite movie snacks. Enjoy the crunch of Choco Popcorn, and try our Salted Caramel Pretzel for the ultimate plot twist.
Celebrate movie moments big and small this summer and share a dozen for your big night in. Screening for a limited time only at your nearest Krispy Kreme retail shop, supermarket cabinet, service station, drive-thru and online for delivery nationwide straight to your door until 29th May 2022.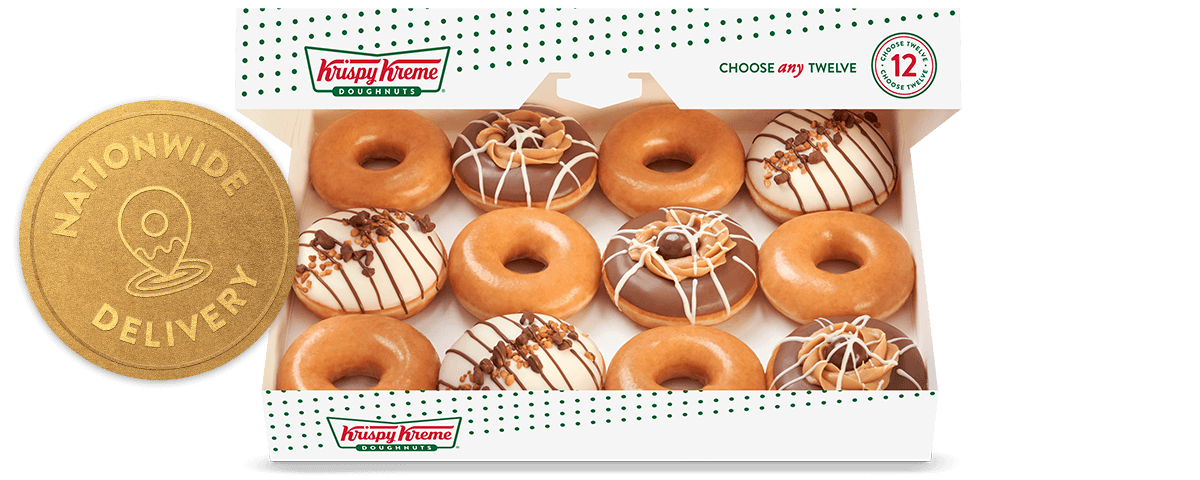 movie night dozen
Indulge in our Movie Night Dozen with three Salted Caramel Pretzels, three Choco Popcorn and six Original Glazed® doughnuts.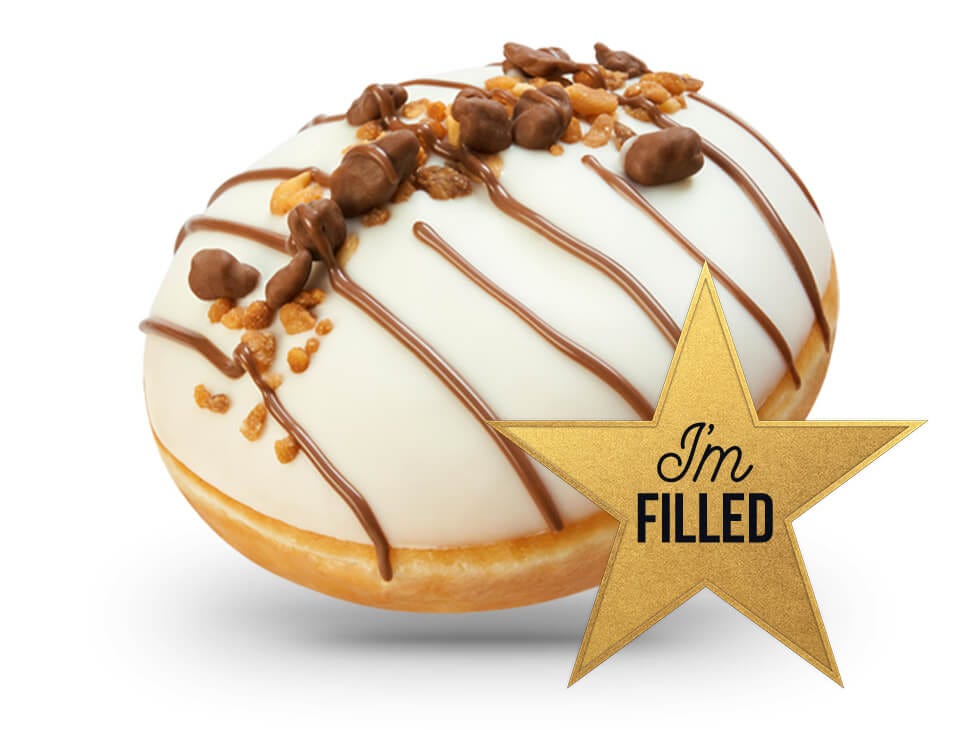 salted caramel pretzel
Filled with salted caramel, dipped in white chocolate flavour coating & topped with caramelised hazelnuts & salted chocolate coated pretzels.
Choco popcorn
Filled with popcorn kreme, dipped in chocolatey icing with a swirl of salted caramel frosting & topped with chocolate-coated popcorn.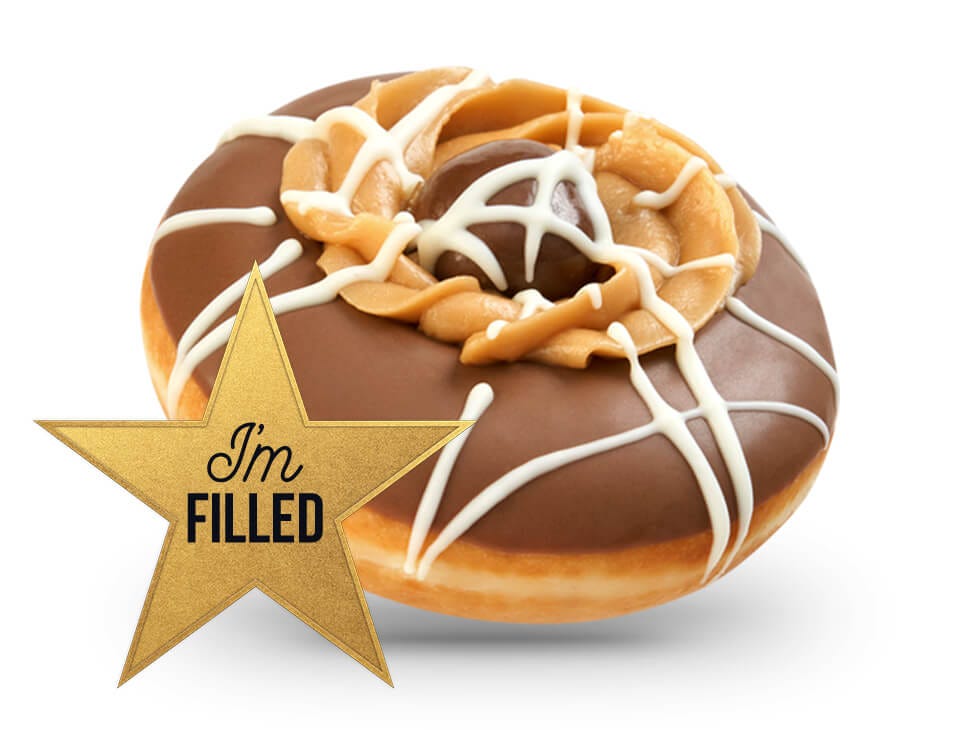 Our most popular
DOUGHNUTS