Krispy Kreme
mother's day DOUGHNUTS
Our Mother's Day doughnuts are not currently on sale but please come back in February 2023 to pre-order the perfect Mother's Day gift ready for Sunday 19th March 2023.
In the meantime, why not try some other delicious made fresh daily doughnuts, available for Nationwide delivery or Click and collect from your local Krispy Kreme shop?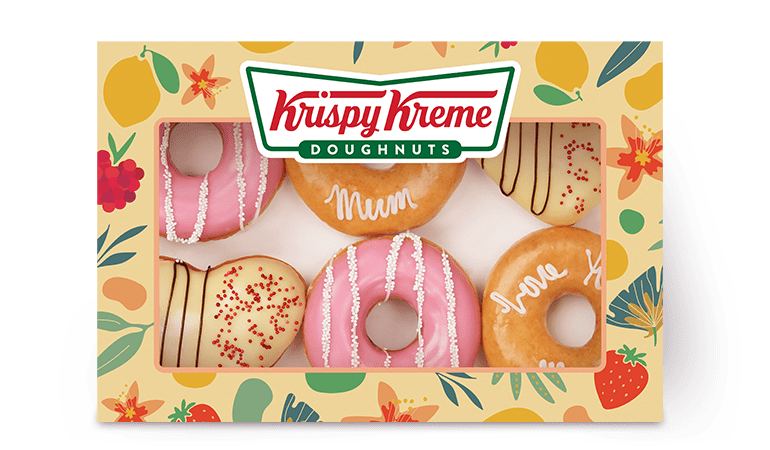 mother's day half DOZEN
The perfect gift to say, a thank you, to say you're awesome, or just to make them smile!
Our limited edition box comes in a bespoke gift box and includes 2 handpipied 'Love you Mum' onto our Signature Original Glazed® ring doughnuts, 2 Lemon iced, raspberry filled heart shaped doughnuts & 2 strawberry pink with edible white pearl ring doughnuts.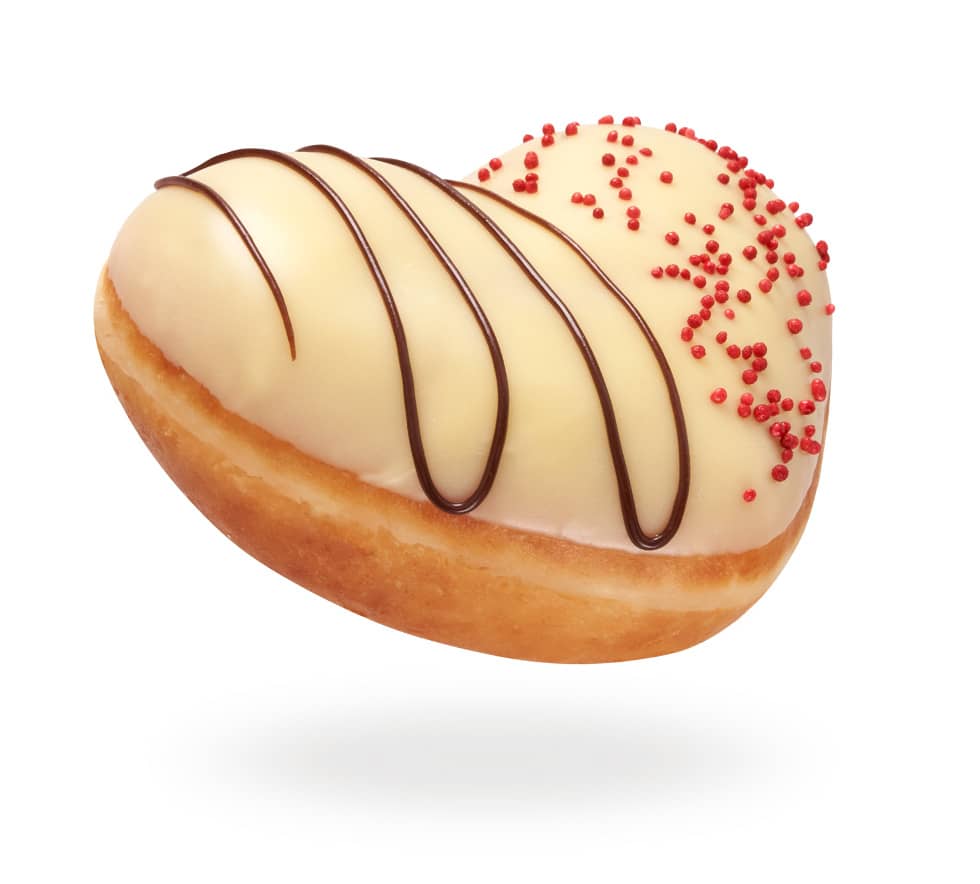 lemon raspberry heart
Fruity raspberry filling, hand dipped in lemon icing & decorated with chocolate icing & sprinkles.
Available from Krispy Kreme Retail stores & all cabinets on the 26th & 27th March only. Make sure not to miss out!
online exclusive doughnuts
handpiped 'love you mum'
Our signature melt-in-your-mouth with a delicately piped iced 'love you mum' message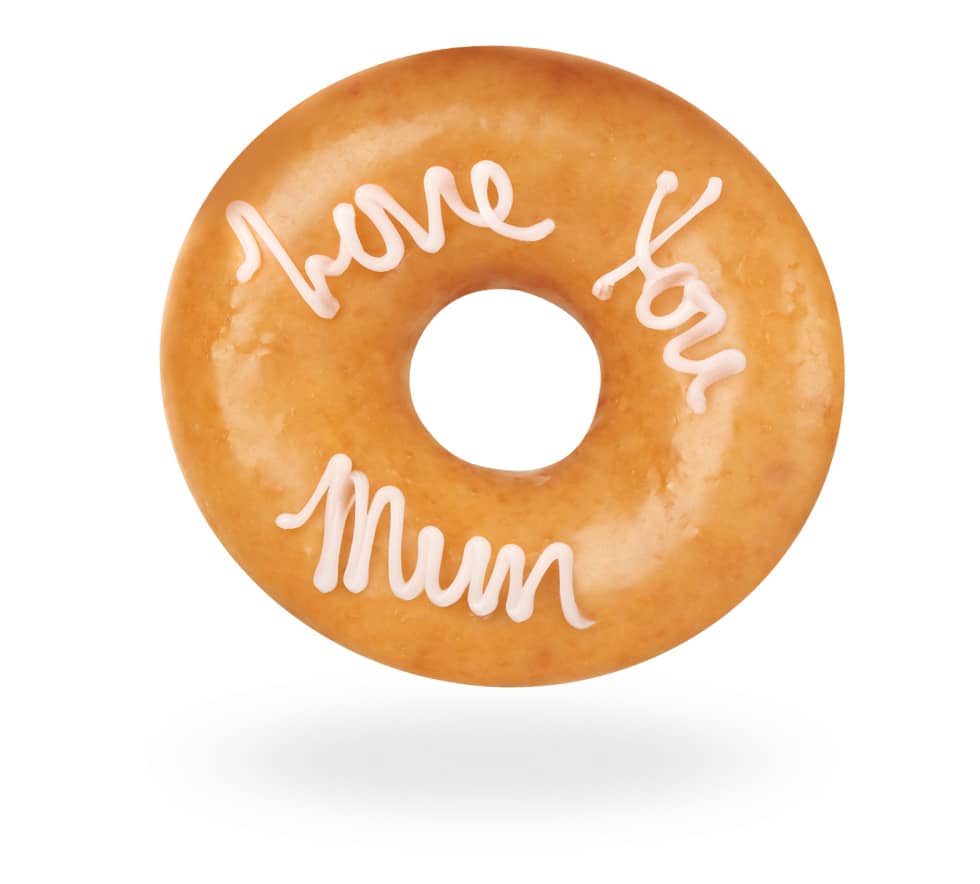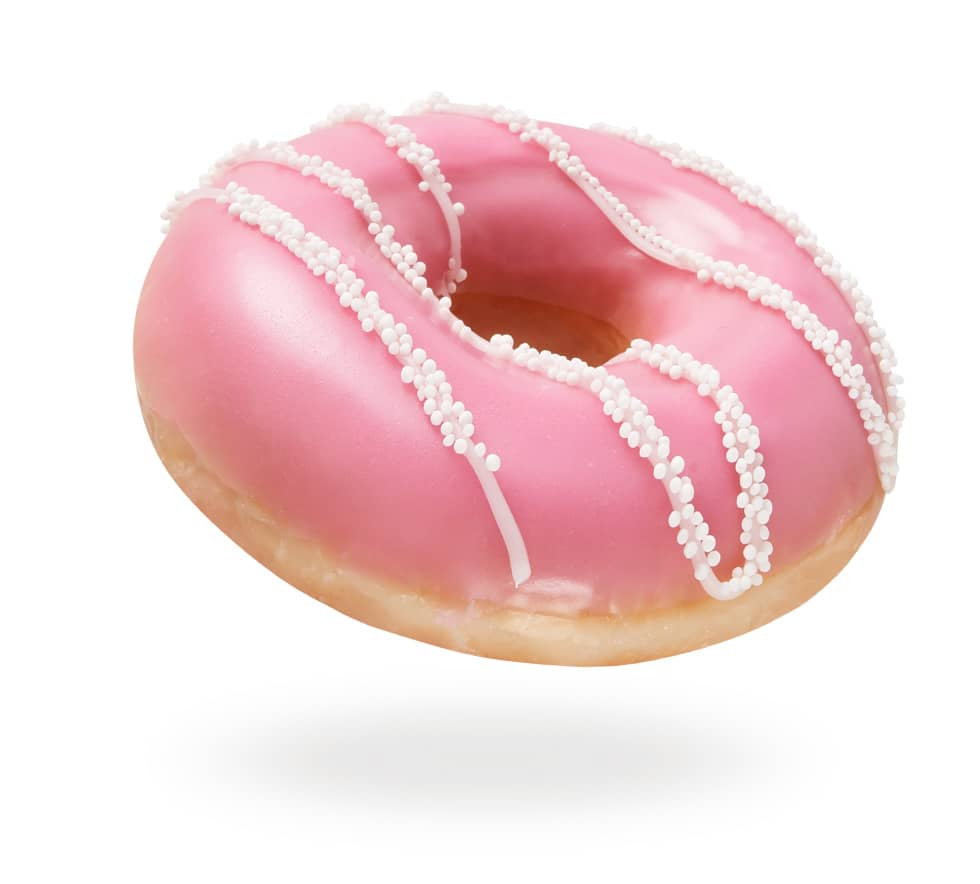 pink pearl
Original Glazed dipped in Strawberry icing and topped with edible white pearls

Mother's day gift box
For 2 days only, get your hands on the limited edition Mother's day 3 doughnut gift box, exclusively available in selected Krispy Kreme Grocery Cabinets*
*Available in selected Tesco, Asda, Sainsbury's, Morrisons, Moto, Welcome Break, Roadchef and Euro Garages stores on 26th and 27th March 2022.