Latest Store News and
OPening Times
This page will be regularly updated alongside our social channels to keeep you informed of our store opening times, so please do keep checking in.
Dear Krispy Kreme Customers,
Krispy Kreme's brand reach in the UK is unique and varied, spanning across 130 retail shops, 1,000 supermarkets and online via our food delivery partners.
On Monday we temporarily closed all our retail shops until further notice. However, like all other manufacturers, we wanted to support our supermarkets and food delivery partners, with the goal of continuing to meet customer and consumer demand in these difficult times, as and when they need us.
We have also emphasised that the safety and well-being of our people is our number one priority. Therefore, in light of the most recent government guidelines we have taken the decision to temporarily halt our manufacturing operation and stop supplying our supermarket, Leisure and food delivery partners as of today.
We would like to say a massive thank you to our entire Krispy Kreme team who have worked tirelessly in really challenging times. We would also like to extend our thanks to our supermarkets and delivery partners for the awesome job they are doing feeding the nation in unprecedented times - it is an incredible effort.
We look forward to sharing Krispy Kreme's again soon, when it is safe to do so.
Stay well and look after yourself and your families.
With Love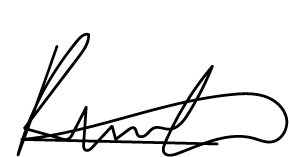 Richard Cheshire
CEO Krispy Kreme UK and Ireland



Current Hours

Changed Hours




Comments

Store Name

Open

Close

Open

Close




Aberdeen

07::00

21:00

10:00

19:00







Aberdeen Box Store

9:00

21:00

10:00

19:00







Ashford Designer Outlet

10:00

20:00

10:00

18:00







Baker Street

7:00

21:00













Bath 2

08:00

19:00

09:00

18:00







Bentalls

10:00

20:00

Closed

Closed




Site Closed from 20th March

Bexleyheath Box Store

9:00

17:30













Birmingham New Street Station

6:00

21:00

7:00

19:00




8:30am to 8pm Sat & 10am to 7pm Sun

Birmingham Selfridges

10:00

20:00

Closed

Closed




Site Closed from 19th March

Blackburn Box Store

9:00

17:00













Bluewater Box Store

10:00

21:00













Bluewater Theatre

8:30

22:30

9:00

10:00







Bradford

9:00

19:00













Braehead Box Store

10:00

21:00

12:00

18:00







Brent Cross 2

10:00

20:00

10:00

18:00







Bridgend Designer Outlet

10:00

20:00

10:00

18:00







Brighton 2

8:00

20:00

9:00

18:00







Bristol Retail

7:00

22:30













Bromley

9:00

19:00













Buchanan Box Store

9:00

18:00

10:00

18:00







Buchanan Kiosk

8:30

18:00

10:00

18:00







Cabot Circus

8:00

20:00













Cambridge

8:00

19:00

9:00

18:00




11 - 5 Sun

Canary Wharf

7:00

20:00

8:00

18:00







Cardiff

08:00

20:00













Cardiff Box Store

09:30

20:00

10:00

18:00







Charing Cross Station

7:00

20:00

See comments




Fri 7am to 9pm, Sat 11am to 9pm, Sun 11 - 6

Cheshire Oaks 2

10:00

20:00

10:00

18:00







Coventry Box Store

8:00

18:30

9:00

18:00




10am to 5pm Sun

Crawley Box Store

9:00

18:00













Cribbs Causeway

09:00

20:00

10:00

18:00







Croydon Box Store

9:00

18:00













Derby

8:00

20:00

9:00

18:00







Doncaster

9:00

17:30













East Midlands Designer Outlet

9:00

20:00

10:00

18:00







Edinburgh Airport Box Store

4:00

21:00

4:00

20:00







Edinburgh Fort

10:00

20:00

11:00

20:00







Edinburgh Theatre

24 Hours













Eldon Square 2

8:00

20:30

9:00

18:00







Enfield

7:00

0:00













Exeter Guildhall

08:00

19:00













Fleet Street

7:00

20:00

8:00

18:00







Fulham Box Store

7:00

20:00













Gateshead Theatre

7:00

22:30













Glasgow Airport Box Store

4:00

21:00

5:45

19:00







Glasgow Fort

10:00

21:00













Glasgow Station

6:00

20:00

7:00

19:00




7am to 8pm Sat & 9am to 7pm Sun

Glasgow Theatre

7:00

22:30













Guildford Box Store

9:00

18:00













Gunwharf

10:00

20:00

11:00

19:00







Hammersmith Box Store

6:30

20:00

8:00

20:00







Harrow Box Store

9:00

19:00













High Wycombe Box Store

9:30

18:00

10:00

18:00







Holborn

7:00

20:00

8:00

19:00




Mon - Fri change

Hull

9:30

19:30

9:30

17:00







Ipswich Box Store

9:00

18:00













Lakeside

10:00

22:00

10:00

19:00







Lakeside Box Store

10:00

22:00

10:00

19:00







Leeds Theatre

24 Hours













Leeds Trinity

8:30

20:00

9:00

18:00







Leeds White Rose

9:00

21:00

9:00

18:00







Leicester

9:00

20:00

9:00

18:00




11am to 7pm Sun

Lewisham Box Store

9:00

18:30










At risk from Saturday 21st March

Liverpool

8:00

20:00













Liverpool St Box Store

7:00

21:00

7:00

20:00




10am to 7pm Sat & 11am to 7pm Sun

Livingston

8:30

19:00

9:00

18:00







London Bridge 3

7:00

22:00

7:00

20:00




8:30am to 8pm Sat & 8:30am to 7pm Sun

Luton Airport 2

4:00

22:00

4:00

20:00







Luton Box Store

9:00

18:00













Manchester Arndale Box Store

9:00

20:00













Manchester Piccadilly Box Store

7:00

23:00

8:00

20:00







Manchester Theatre

24 Hours













Manchester Trafford

10:00

22:00

Closed

Closed




Site Closed from 19th March

Meadowhall

8:30

21:00

10:00

19:00







Meadowhall Box Store

8:30

21:00

10:00

19:00







Merry Hill

9:00

21:00

10:00

19:00







Merry Hill Box Store

9:00

21:00

10:00

19:00







Metrocentre Box Store

9:00

21:00

10:00

19:00







Milton Keynes

8:30

18:00










9 - 6 Sat & 11 - 5 Sun

Newport

9:00

18:00

Closed

Closed




Site Closed from 20th March for 14 Days

Norwich

8:00

19:00

9:00

18:00







Nottingham

8:00

20:00

9:00

18:00







Oxford Westgate

10:00

20:00

10:00

18:00







Paddington Station Kiosk

7:00

20:00

8:00

20:00




10am to 8pm Sat, 11am to 8pm Sun

Peterborough Queensgate

8:00

18:00

9:00

17:30







Peterborough Theatre

24 Hours













Plymouth Box Store

09:30

19:00













Portsmouth

7:30

20:30













Preston

8:00

18:00













Reading Box Store

9:30

20:00

10:00

18:00







Reading Kiosk

9:30

20:00

9:30

18:00







Redditch Box Store

9:00

17:30













Romford Liberty

8:30

18:00

9:00

18:00







Shannons Corner

7:00

22:00













Sheffield Moor

8:00

18:00













Silverburn

9:00

21:00

10:00

19:00







Slough

8:00

22:00













Solihull

8:00

19:00

10:00

17:00







Stirling Box Store

8:30

18:00













Stratford

9:00

21:00













Sunderland

9:30

17:30













Sutton Coldfield Box Store

9:00

17:30













Swansea

09:00

18:00













Swindon box Store

10:00

20:00

10:00

18:00







Telford

8:00

18:00













Thorpe Park Leeds

8:00

20:30

9:00

18:00







Trafford Box Store

10:00

22:00













Tunbridge Wells

9:00

18:00













Uxbridge

9:30

18:00

10:00

18:00







Victoria

7:00

21:00

7:00

20:00




9am to 7pm Sunday

Wandsworth Box Store

9:00

18:30













Watford 2

9:00

18:00

10:00

18:00







Watford Retail

9:00

20:00













West Quay

8:30

20:00

10:00

19:00







White City

10:00

22:00

11:00

19:00




12pm to 6pm on Sundays

Windsor

8:00

19:00

9:00

18:00







Woking Box Store

9:30

18:00

10:00

18:00







Wolverhampton Box Store

9:00

17:30













Wood Green Box Store

9:00

19:00

10:00

18:00







York Box Store

10:00

20:00

10:00

18:00







York City

10:00

18:00