Always fancied being a doughnut chef? Well good news, our doughnut decorating kits have now arrived! Everything you need to make the doughnut of your dreams. The doughnut kit contains 4 of our signature Original Glazed doughnuts, chocolatey and caramel icings and a mixture of indulgent toppings. Now available for UK nationwide delivery (excluding Scottish Highlands and Islands) and delivered in a safe way.
The perfect gift, or a treat for yourself!

Our doughnut kits come with everything you'll need to get creative!
4 Original Glazed ring doughnuts, 1 chocolatey icing bag and 1 caramel icing bag, plus 4 pots of indulgent toppings; Lotus Biscoff crumb, cookie crumb, chocolate & honeycomb pieces and white chocolate curls.
AS EASY AS 1, 2, 3!
All you'll need to whip up your doughnut kit creation is a clean space, a microwave OR a bowl and hot water, a pair of scissors and an apron – if you're messy in the kitchen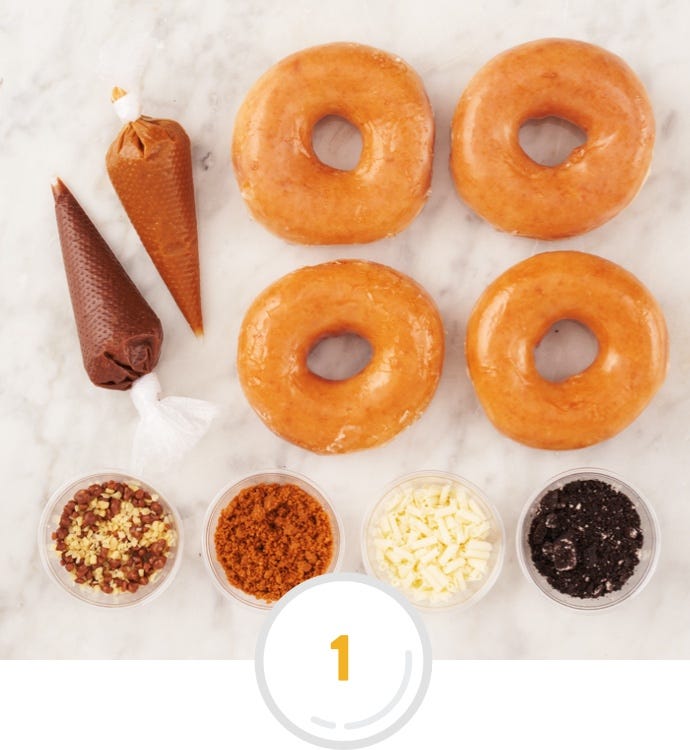 Prepare your icings
Microwave: Place an icing bag on a heat proof plate into the microwave. Heat one icing bag at a time. Microwave (800w) for 10 seconds. Carefully remove from microwave. Or...
Hot water: Fill a bowl with hot water. Place icing bags into the water for 3 minutes. Carefully remove the icing bags from the bowl and dry with a cloth.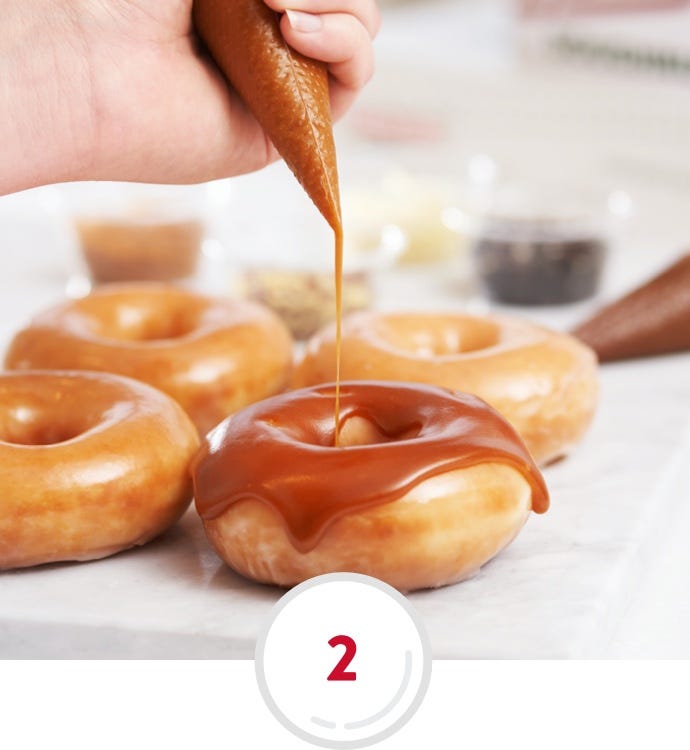 Pipe your icing
Once heated, hold the icing bag gently, tip facing up and snip the tip off with scissors.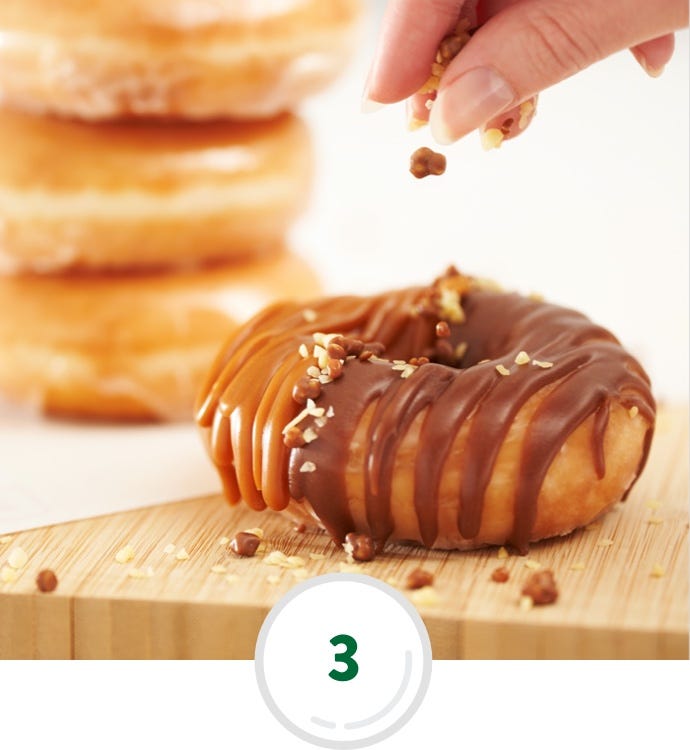 DECORATE YOUR DOUGHNUTS
While the icing is still wet, sprinkle your favourite toppings and decorate your doughnuts just the way you like it.
The fun of doughnut kits is sharing the experience, so remember to tag us on social with your
#KRISPYKREMECREATIONS