Get egg-cited
our happinest, Egg-static and cheeky chick doughnuts are hatching
Gift, share and enjoy our cracking new range of spring doughnuts to celebrate moments big and small this April.

Our new doughnut range is ready to be enjoyed and shared in stores, supermarkets, service stations and drive-thrus until Easter Monday, 18th April.
Please note that nationwide delivery is not available on April 14th, 15th, 16th, 17th & 18th. Our Krispy Kreme shops will be open over the Easter weekend for click & collect, order online today to secure your Bank Holiday doughnuts.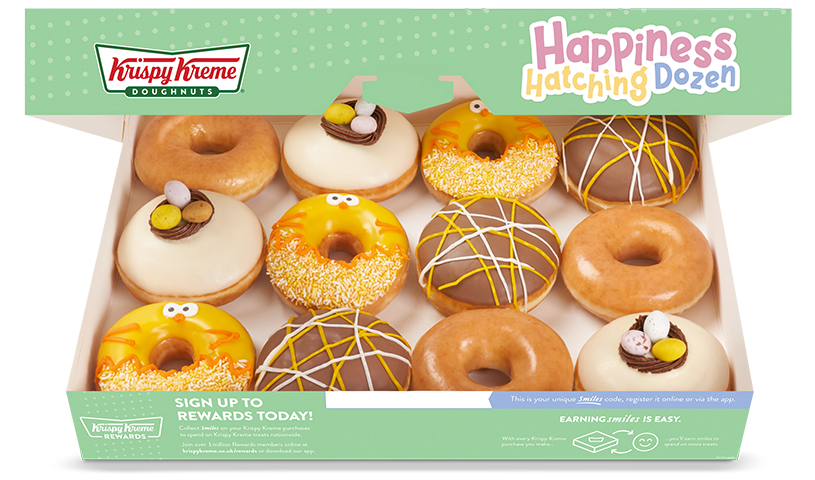 Happiness hatching dozen
Make your day egg-stra special and enjoy 3 cheeky chicks, 3 Happinest, 3 Eggs-plosions and 3 Original Glazed Doughnuts.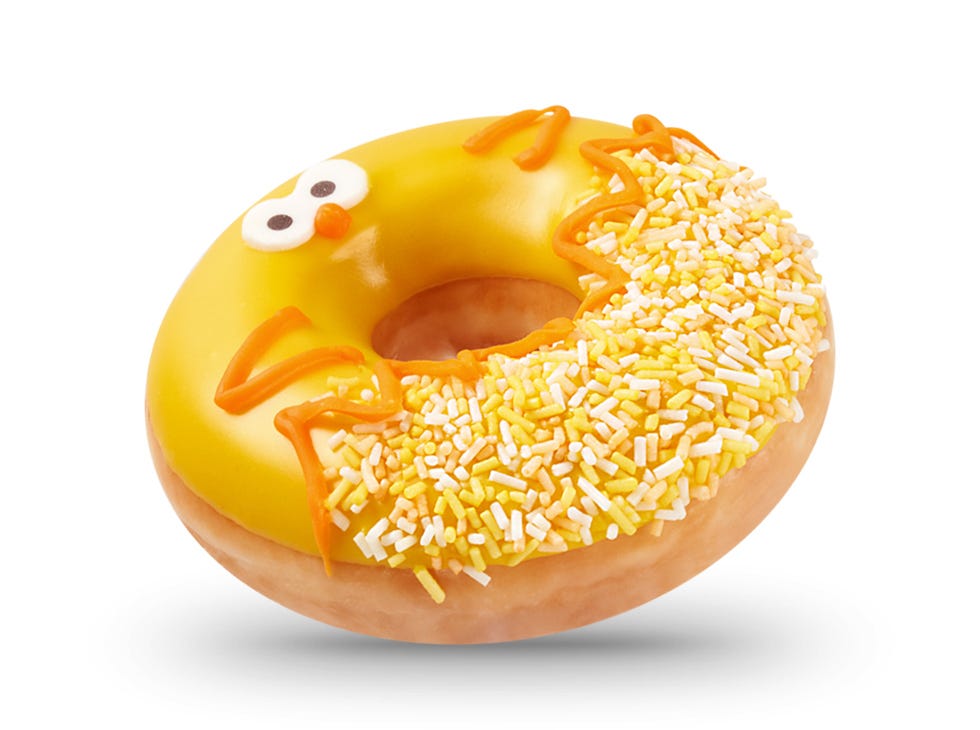 cheeky chick
With a zesty lemon filling and hand decorated with icing and sprinkles
Egg-static
Bursting with kreme and a yellow fondant yolk, dipped in chocolate icing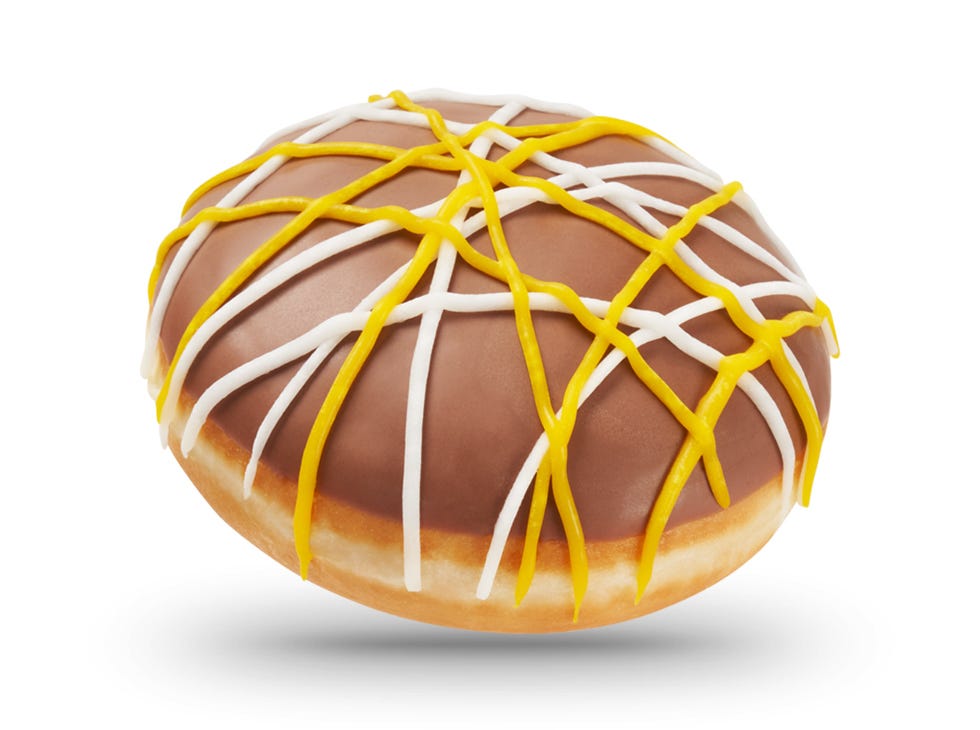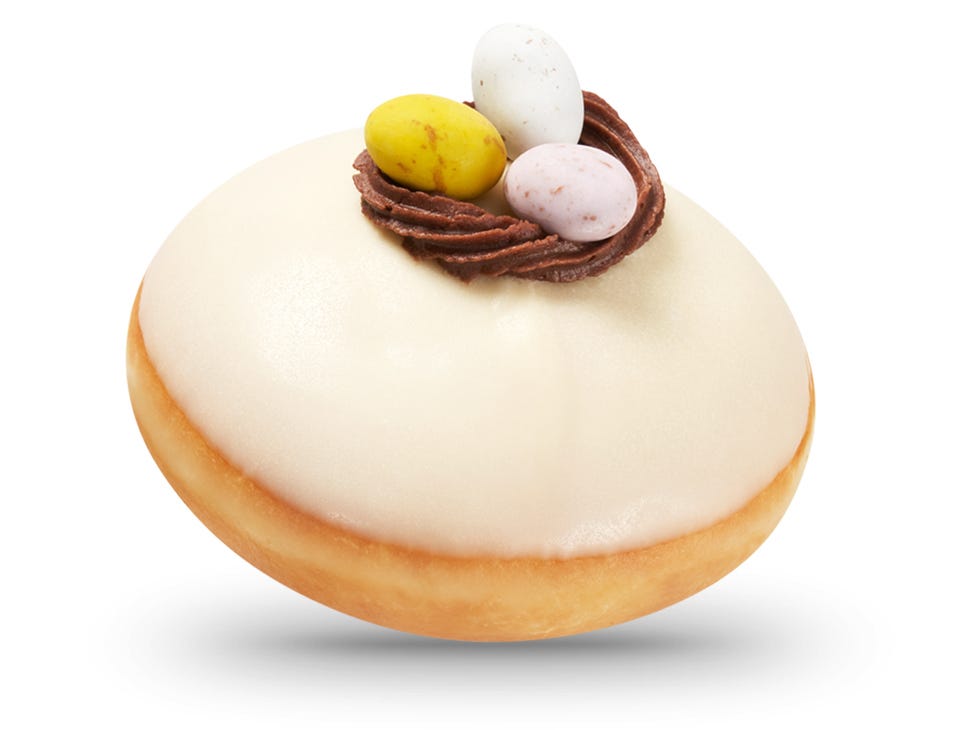 Happinest
Filled with brownie batter, dipped in white chocolate flavour coating and topped with chocolate eggs

HAPPINESS HATCHING TRIO
Happiness Hatching Trio exclusively available at Sainsbury's and Morrisons supermarkets
Our most popular
DOUGHNUTS