Krispy Kreme
Father's day gift doughnuts
Our Father's Day doughnuts have now sold out but will return in May 2023. Come back then to pre-order our Father's Day doughnuts for nationwide delivery.
In the meantime, click below to see our latest flavours and original classic doughnuts.
Krispy Kreme
Father's day gift doughnuts
Looking for the perfect unique gift that is guaranteed to put a smile on that special person's face?! Whether you're looking to send a gift to their door, or share doughnuts in person; we've got great gift ranges for all.
Father's Day doughnuts are available in shops and cabinets on the 17th, 18th and 19th of June 2022.
Nationwide delivery slots are selling fast and are only now available for delivery on the 17th of June.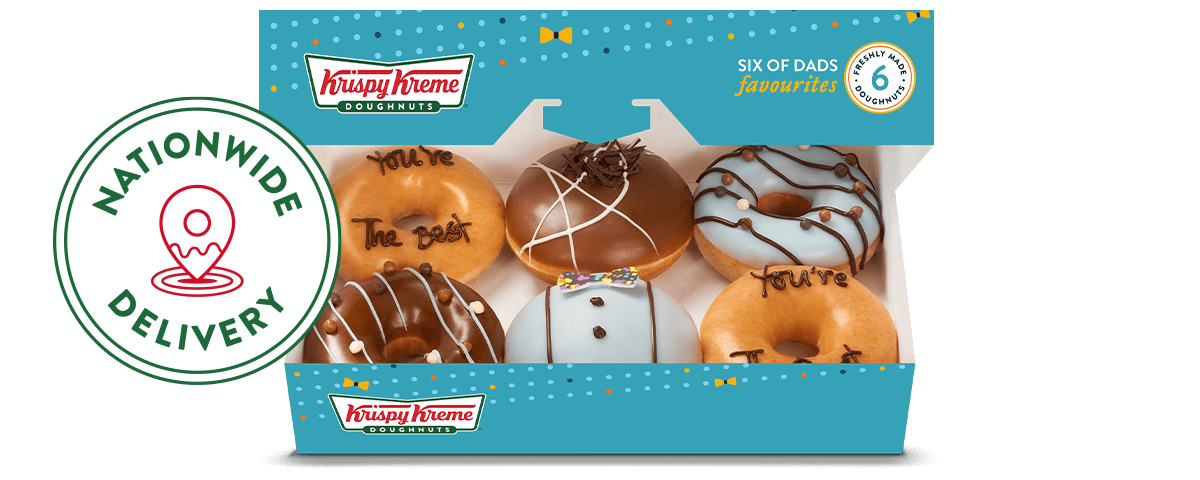 Father's Day Doughnut 6 pack
The perfect gift to say you're the best, or just to make them smile this Father's Day.
Our limited edition box comes in a bespoke gift box and includes 2 hand piped 'You're the best' message on our Signature Original Glazed® ring doughnuts, our Tux-E-Dough doughnut filled with Lotus Biscoff® kreme, 1 Chocolate Dream Cake, 1 Pinstripe doughnuts and 1 Polka dot ring doughnut
Father's Day doughnut 3-pack
Get our Father's Day gift box 3 packs in selected Sainsbury's, Tesco, Asda, Morrisons, Center Parcs, Euro Garages and Welcome Break from Saturday, 18th June 2022 to Sunday 19th June.
Krispy Kreme doughnuts
Looking for inspiration?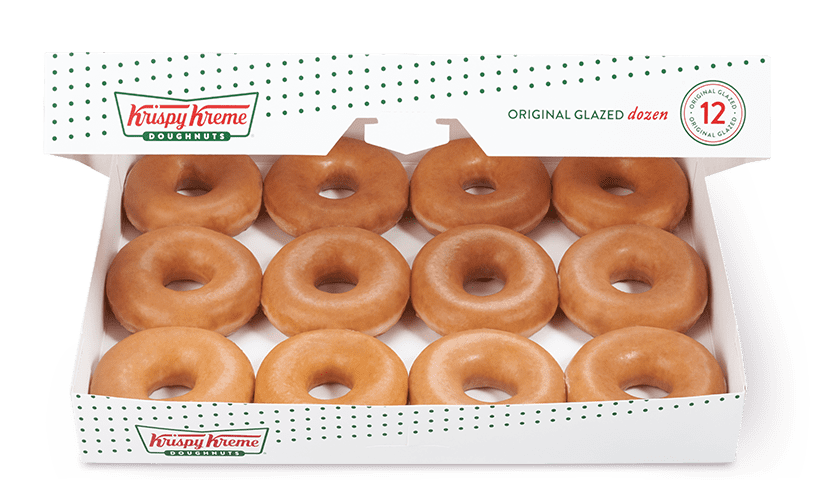 original glazed dozen
12 Original Glazed ring doughnuts, made to our secret recipe.
Krispy kreme favourites dozen
The perfect gift to say you're the best, or just to make them smile this Father's Day. Order a dozen of our fan favourites for nationwide delivery over the Father's Day weekend.
Limited Edition Doughnuts
Discover our new Father's Day Flavours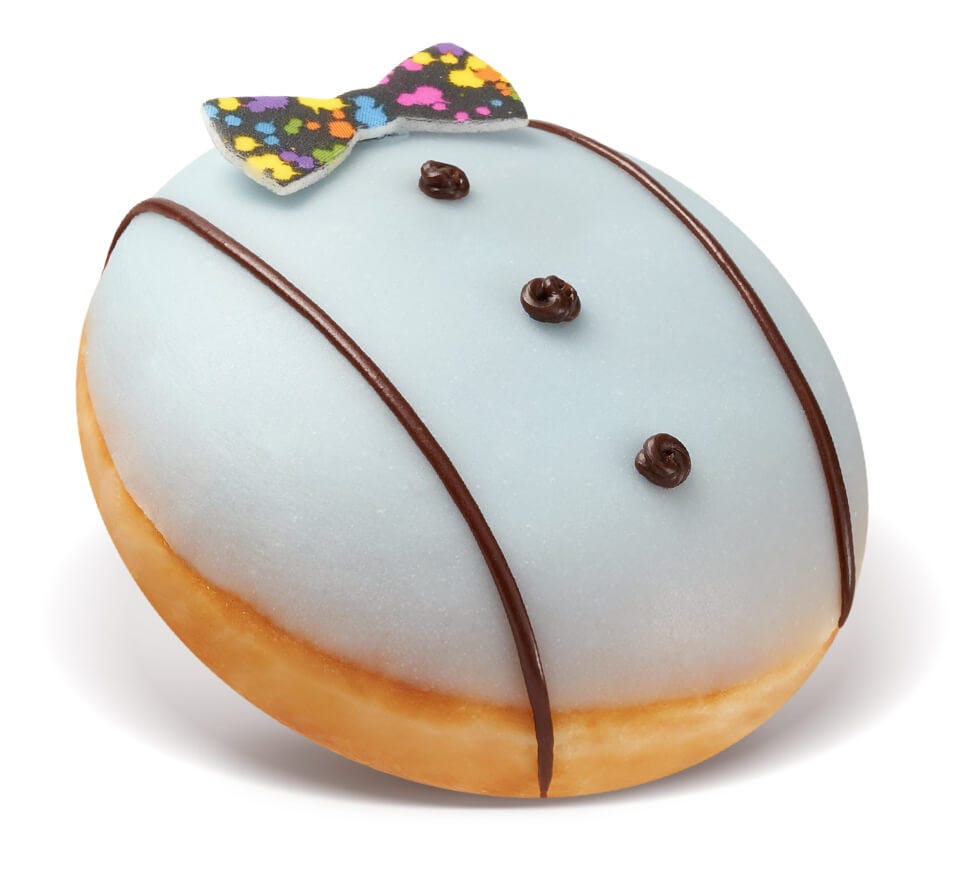 Tux-E-Dough
filled Lotus Biscoff Kreme, topped with icing and a bowtie sugar plaque.
Pinstripes
Krispy Kreme original ring doughnut dipped in chocolatey icing, topped with crispy pearls, lined with white icing.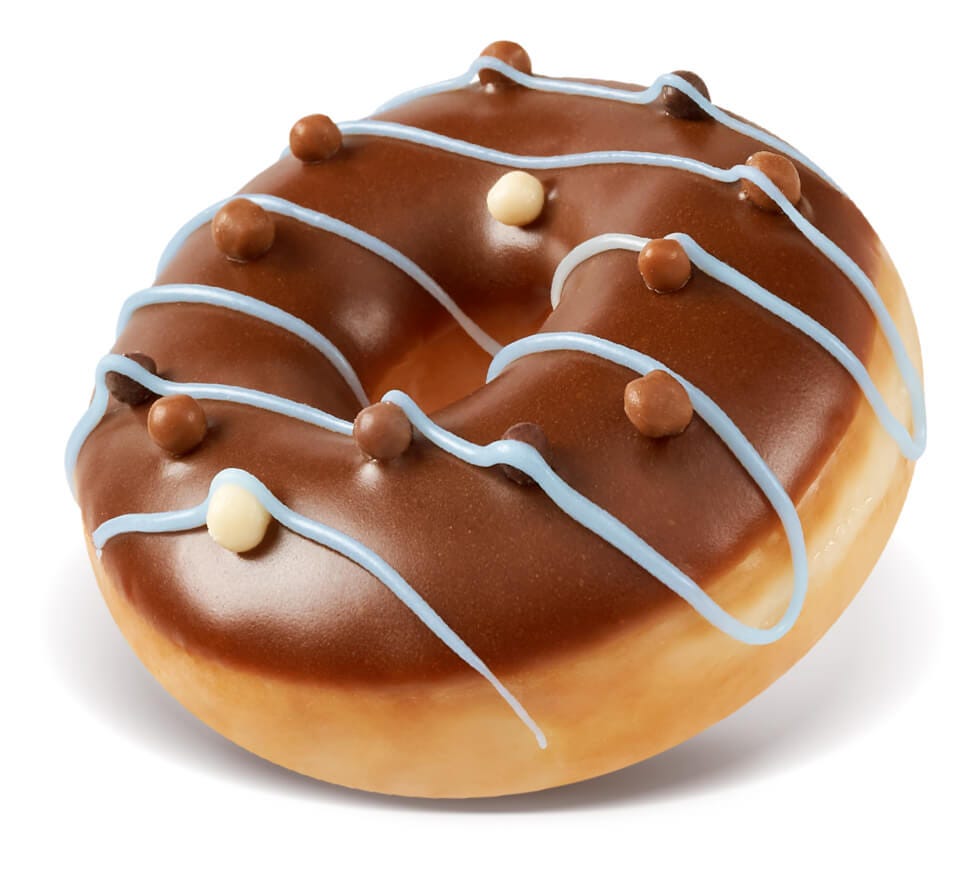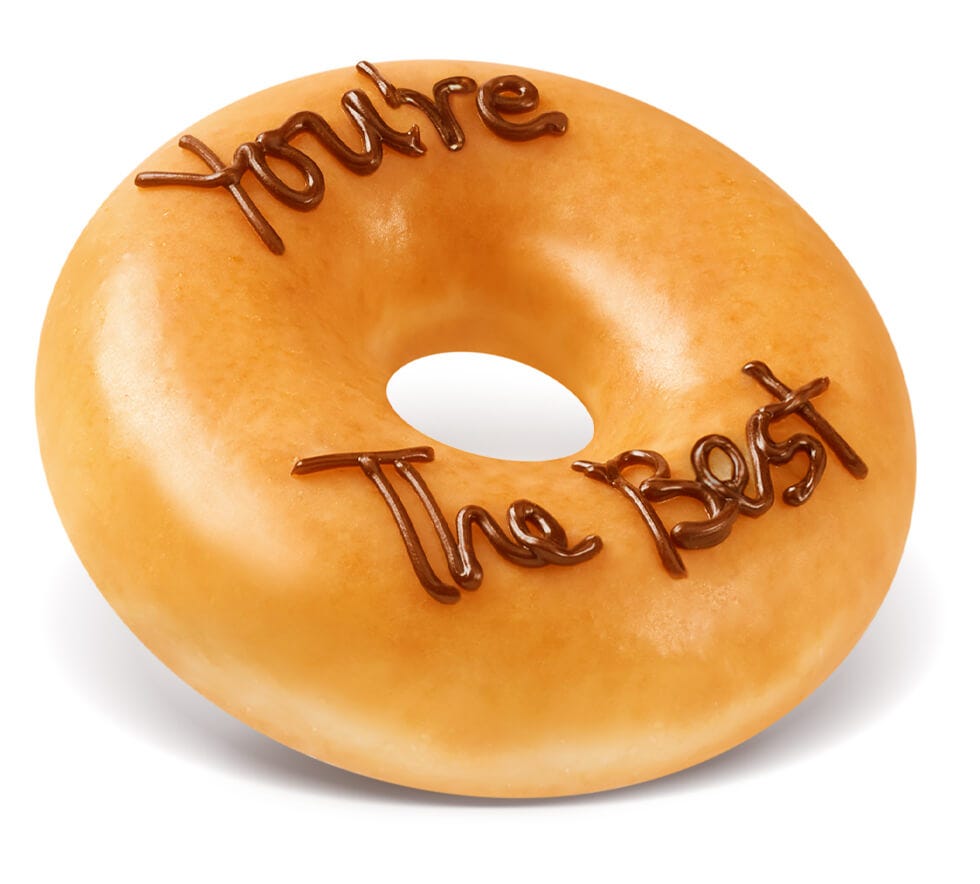 "You're the best" Original Glazed® Doughnut
Our Original Glazed ® doughnut with hand piped "You're awesome" message in chocolatey icing.
Our most popular
DOUGHNUTS