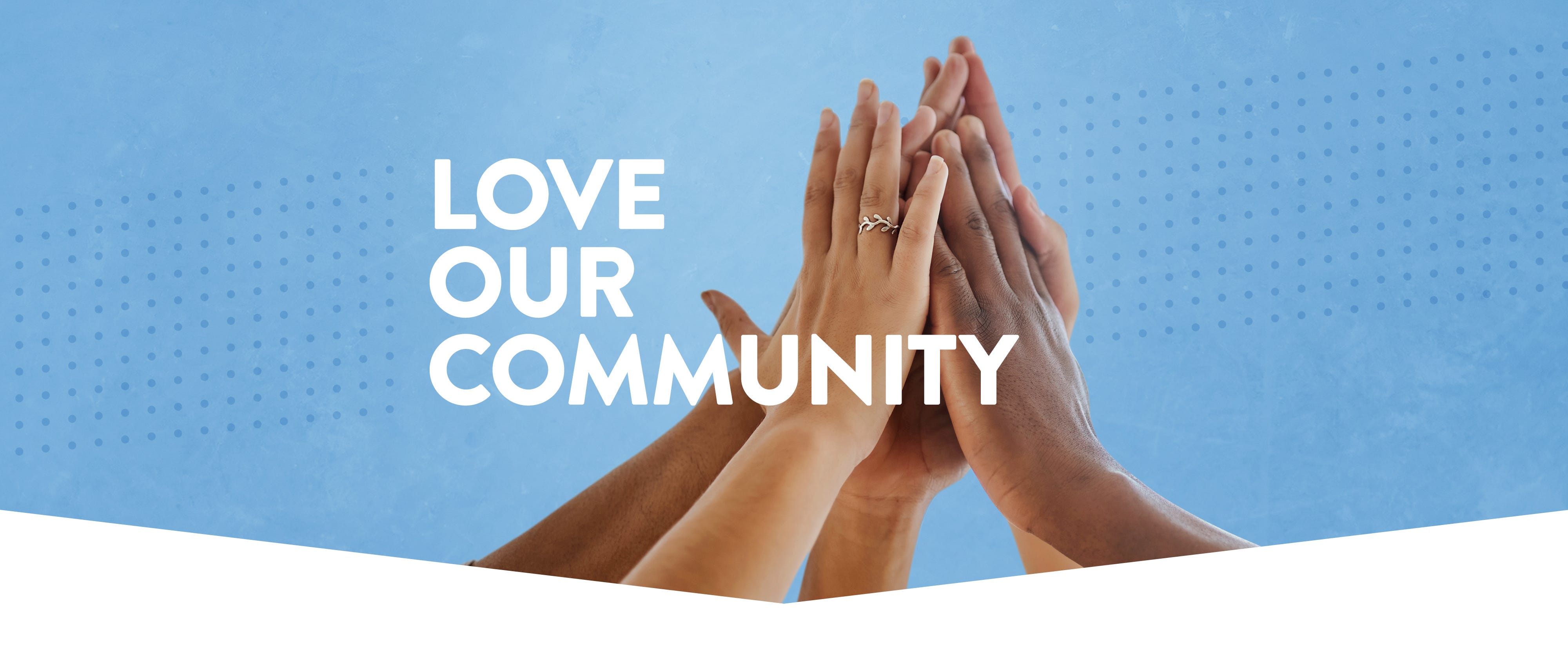 Got a Krispy Kreme shop nearby? Well, we love being there as much as you love having us there.

That's why we want to support local good causes, and national ones too. (And yes, one of those causes is bringing joy to people through fresh, high-quality doughnuts!)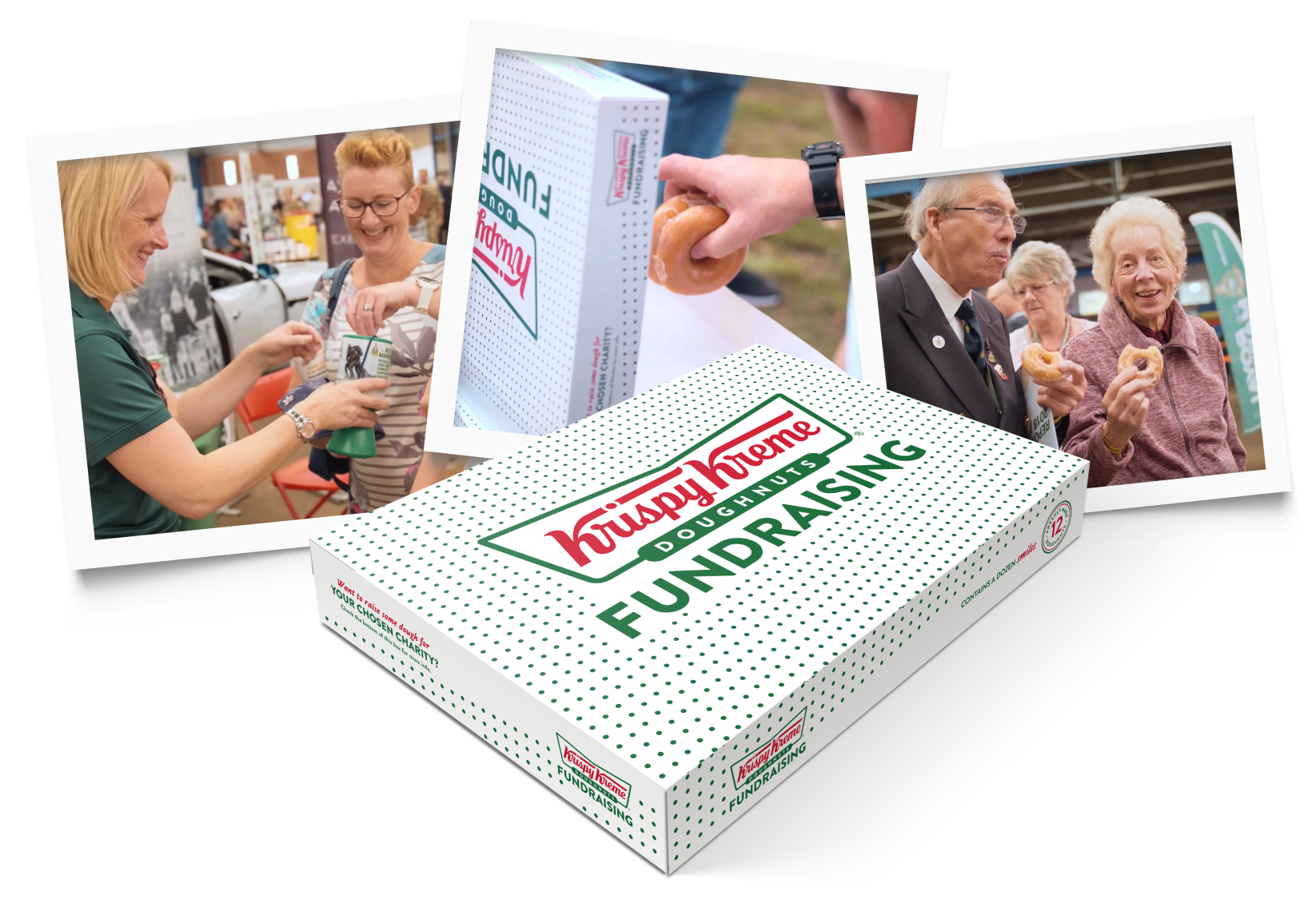 Fundraising doughnuts
Our global FUNdraising scheme was established when we were. Over the last 20 years, it's brought joy to countless local communities across the nation. The FUNdraising programme offers discounted dozens for charities, community groups and individuals, making it easy for them to sell our Original Glazed doughnuts and make some dough for causes close to their hearts.
In 2022 alone, we provided over 1 million delicious Original Glazed doughnuts to help raise money for some seriously awesome causes.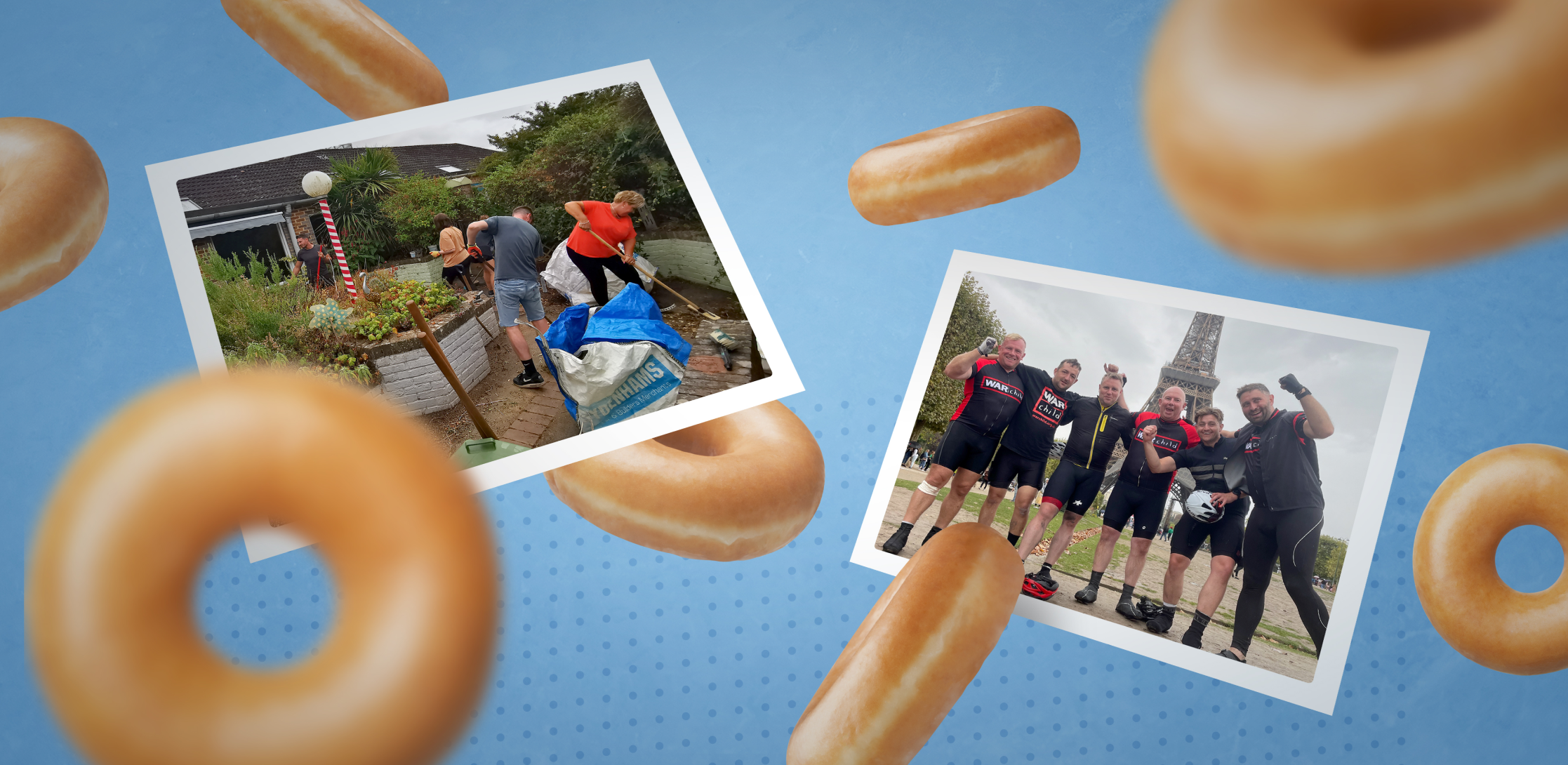 Charity and Community
We were delighted to support Teenager Cancer Trust from 2016 - 2021, raising over £225,000 for this incredible charity. This amount funds 5,000-6,000 hours of specialist care from either a Teenage Cancer Trust nurse or Youth Support Coordinator, helping to treat and support young people dealing with cancer.
In 2018 and 2019, we joined forces with BBC Children in Need to raise £50,000. Our Krispy Kremers (our awesome team) fundraised across the country, we created Pudsey doughnuts giving a % of sales to charity and also sold fundraising boxes to help the nation to raise money.
In response to the pandemic, in 2020, we pledged 1 million smiles in the form of our Original Glazed as a 'doughnutty' thank you to those working tirelessly to keep us safe and to also bring some joy to those in need. We donated doughnuts to 355 hospitals, care homes, police and fire stations, and food banks. In September, we also launched a community heroes programme offering half-price dozens on a Wednesday to select groups.
We donated £20,000 to the Natasha Foundation in 2022, to support them in their vital work in creating a world without allergic disease, a world that is safe for everyone with allergies.