Chocoholics Dozen
KRISPY KREME DOUGHNUTS TO GLAZE THE GLOBE ON WORLD CHOCOLATE DAY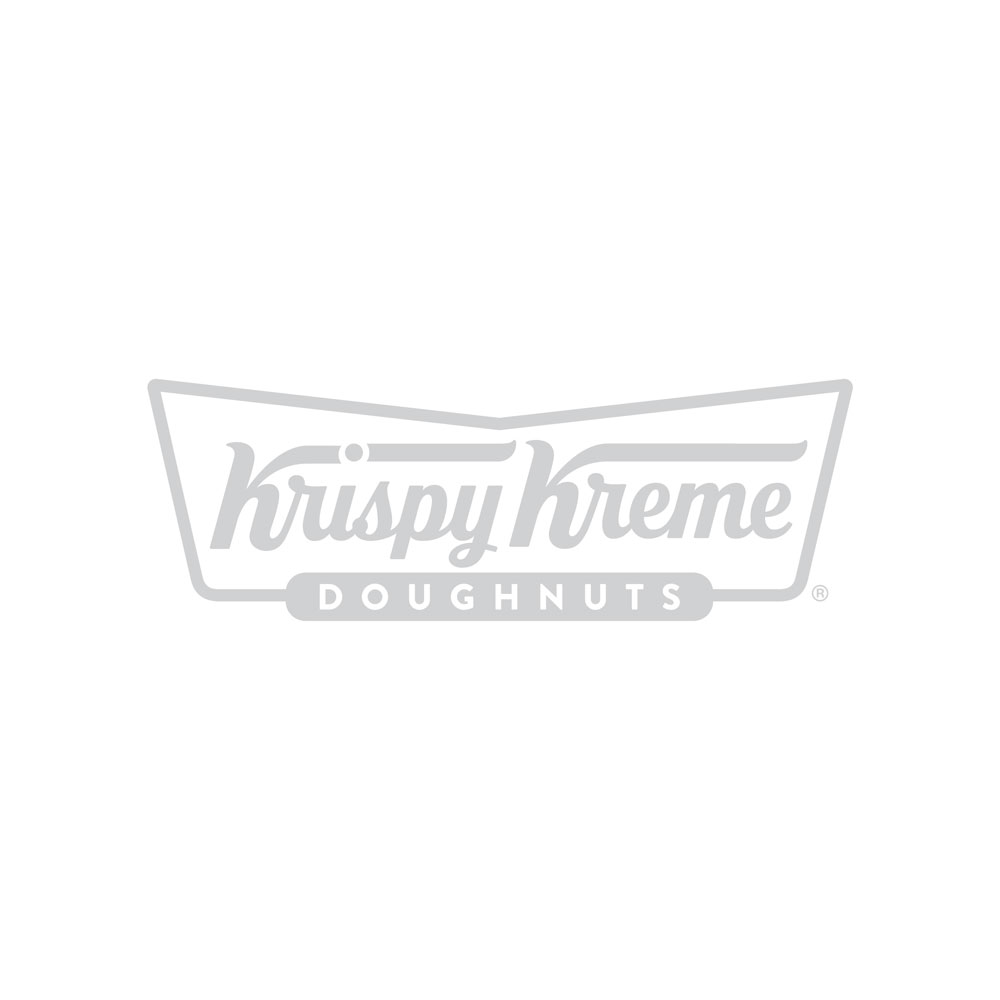 For the first time in its history Krispy Kreme Doughnuts will be celebrating World Chocolate Day on a global scale like never before on the 7th July. Featuring Krispy Kreme's classic Original Glazed® Doughnut smothered in rich chocolate glaze, the Chocolate Glaze Doughnuts will give doughnut fans an awesome World Chocolate Day experience that only Krispy Kreme can create.
HOW CAN YOU BE PART
In addition to celebrating World Chocolate Day on 7th July UK fans will be able to enjoy a Chocoholics Dozen available through Krispy Kreme stores, delivery at selected sites and selected Tesco stores from the 7th – 13th July. The exclusive Dozen box includes Krispy Kreme's most popular chocolatey doughnut varieties – Chocolate Glazed*, Chocolate Sprinkles, Chocolate Dreamcake, Chocolate Custard, and Nutty Chocolatta made with Nutella®.
The Chocoholics Dozen will be available between 7th- 13th July across all Krispy Kreme UK stores and the selected Tesco stores below:
Terms & Conditions:Subject to availability, store delivery times. Prices at Third Party locations vary. Not available in Asda, Morrisons, Service Stations, Universities and Center Parcs.
*Chocolate Glazed may be replaced with Chocolate Iced
Aberdeen Extra
Aldershot Superstore
Basildon Hazelmere Extra
Beckenham Superstore
Birmingham Aston Ln Superstore
Birmingham Caxton Gate Metro
Birmingham Colmore Row Express
Birmingham Extra
Bishopsgate Metro
Borehamwood Extra
Cheapside Metro
Colchester Greenstead Rd Superstore
Colney Hatch Extra
Coventry Phoenix Way Extra
Crawley Extra
Dudley Extra
Dunstable Extra
Exeter Extra
Feltham Dukes Green Ave Superstore
Gallions Reach Extra
Gillingham Extra
Grays Extra
Hatfield Extra
Hemel Hempstead Extra
Hockley Superstore
Hodge Hill Superstore
Horley Extra
Ipswich Anson Rd Extra
Isleworth Osterley Park Extra
Kettering Extra
Lea Valley Extra
Milton Keynes Winchester Circle Extra
Monument Metro
Northampton Clannell Rd Extra
Old Broad St Express
Purley Extra
Regent St Metro
Romford Bryant Ave Extra
Romford High Rd Extra
Sandhurst Extra
Southall Extra
Southend-On-Sea Extra
Stockport Extra
Swindon Extra
Walsall Extra
Watford Extra
Wembley Extra
West Bromwich Extra
Weybridge Extra
Woodford Green Superstore