Time to Indulge
Share a treat with limited edition choc classics doughnuts
It's time for a treat. Introducing two new, but classic flavour combinations: Triple Choc Swirl with brownie filling and Choc Orange Delight with chocolate orange filling. Each doughnut is handcrafted to deliver the most delicious, chocolatey and indulgent moment.

As autumn draws in, these doughnuts are the perfect treat for your sweet night or for any chocolate sweet treat lover.

Order our limited-edition Choc doughnuts now for free delivery when you spend £35 from 1st November - 3rd December, or find them in Krispy Kreme shops, supermarkets, and service stations from Wednesday, 1st November.
Try Limited Edition Choc Doughnut Flavours
Craft the perfect sweet night in with our pre-selected packs of doughnuts available to order online. Choose from a limited edition Choc Classics 6 Pack or Dozen. You can also save 19% when you choose a Double Choc Doughnut Dozen.
Each limited edition dozen contains 3 Choc Orange Delight, 3 Triple Choc Swirl, 2 Choc Dreamcake, 2 Sprinkles and 2 Original Glazed Doughnuts.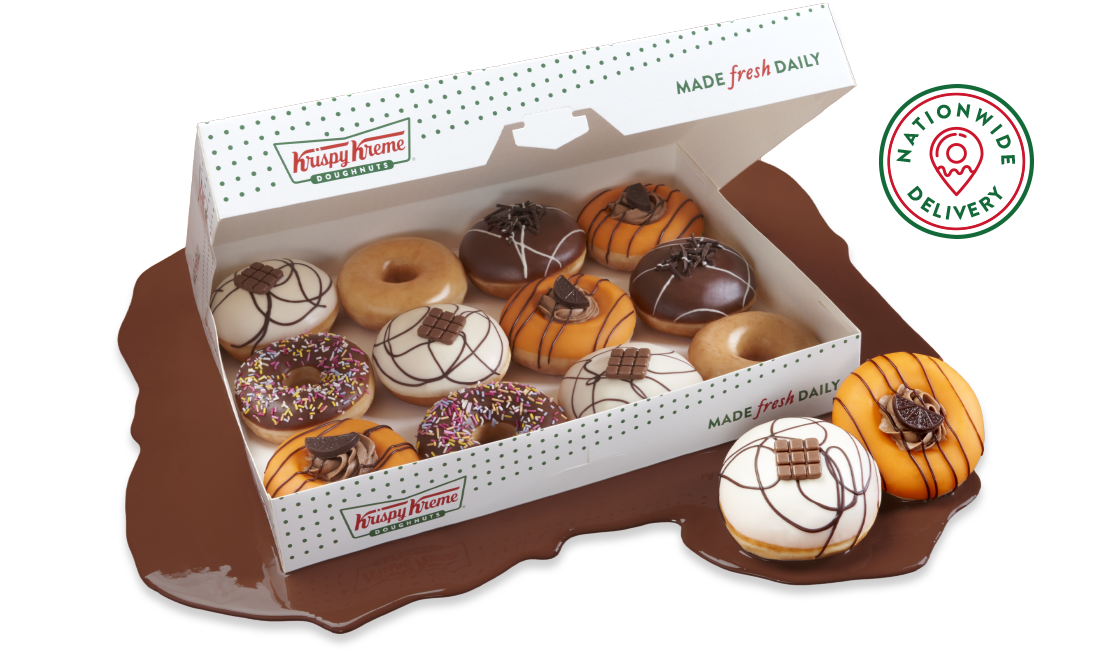 Made Fresh Daily
New Handcrafted Choc Indulgent Doughnuts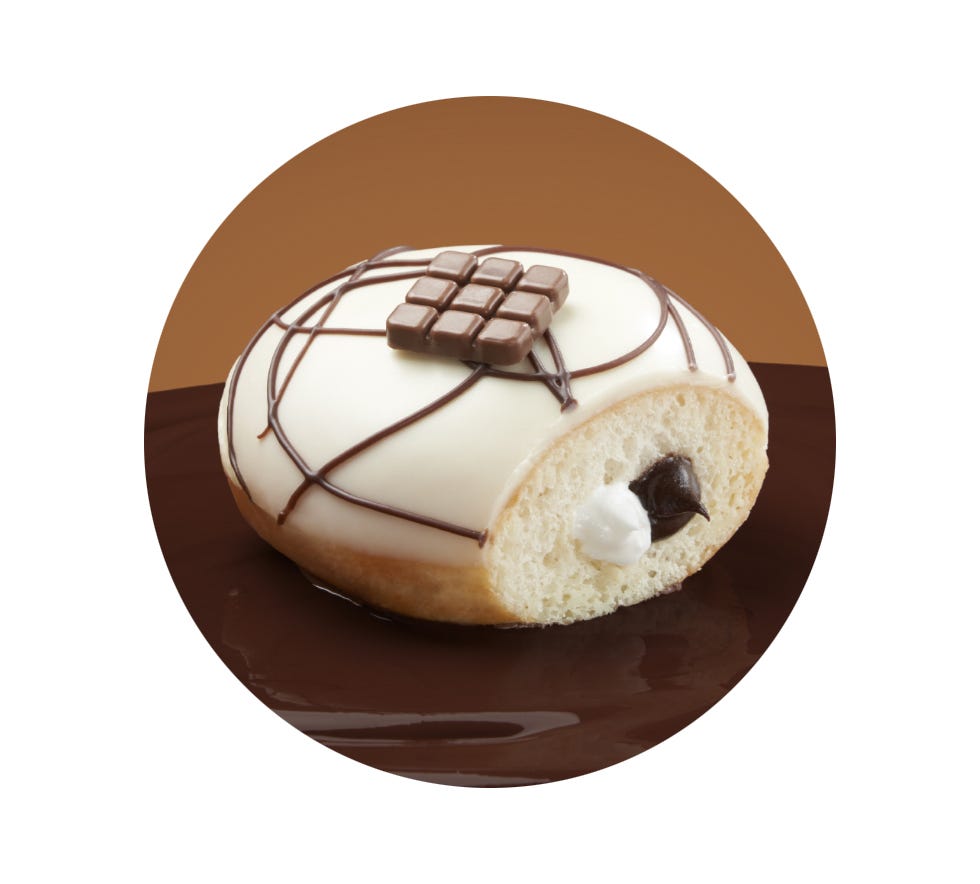 Triple Choc Swirl
White Choc flavour Kreme and brownie filling, white choc coating and a milk chocolate square.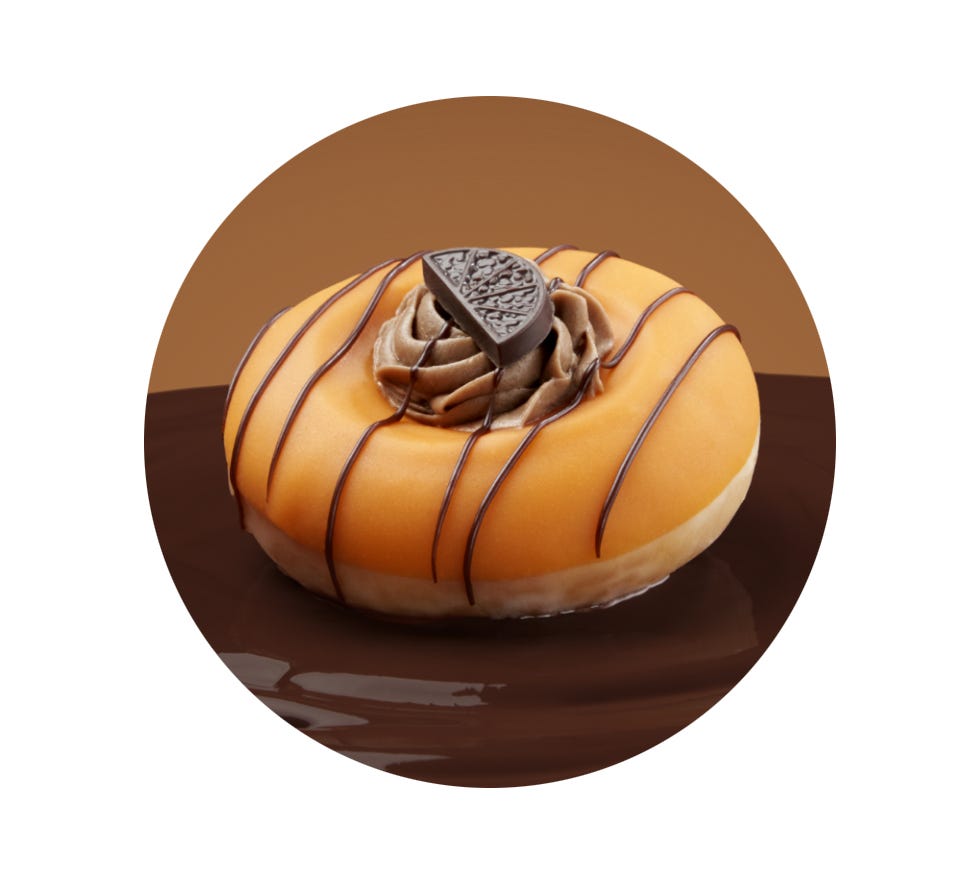 Choc Orange Delight
Decadent chocolate orange filled, topped with chocolate frosting and a chocolate segment.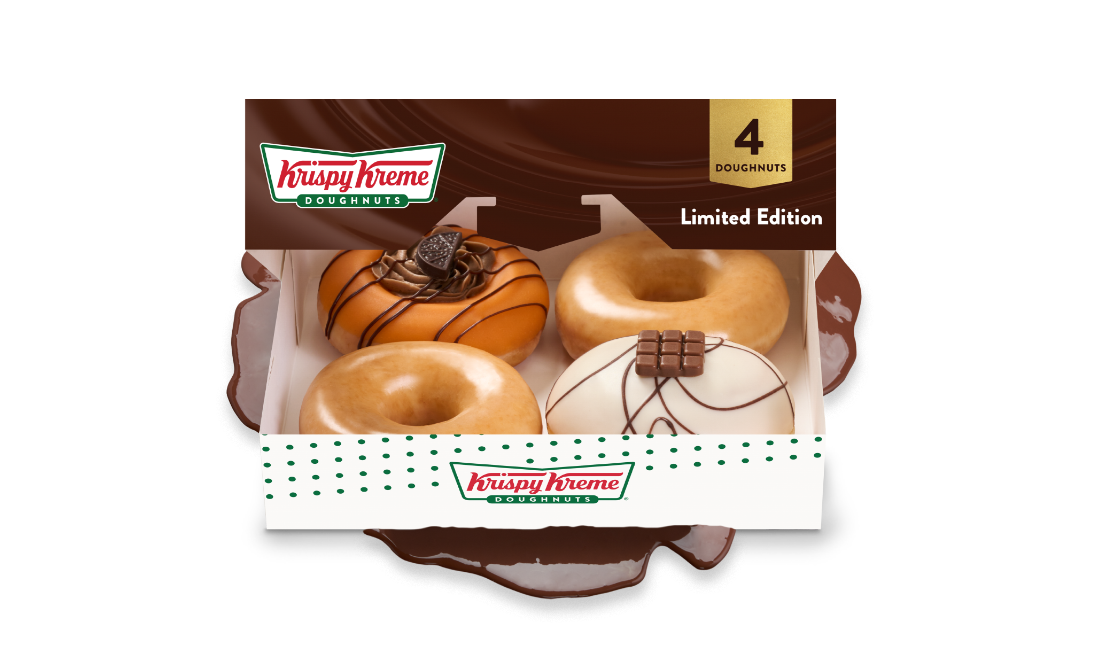 Indulge with our Choc Classics 4 pack
You can also pick up a limited edition Choc Classics 4 pack of doughnuts in selected Tesco, Sainsbury's, Asda and Morrisons 1st November - 3rd December. The perfect treat to share with friends and family. This pack includes 1 Triple Choc Swirl, 1 Choc Orange Delight and 2 iconic Original Glazed doughnuts.
Our most popular
DOUGHNUTS