Krispy Kreme
Our Most Loved doughnuts
Which is the best Krispy Kreme doughnut? Well everyone has their own favourite doughnut but find out more about some of our best sellers.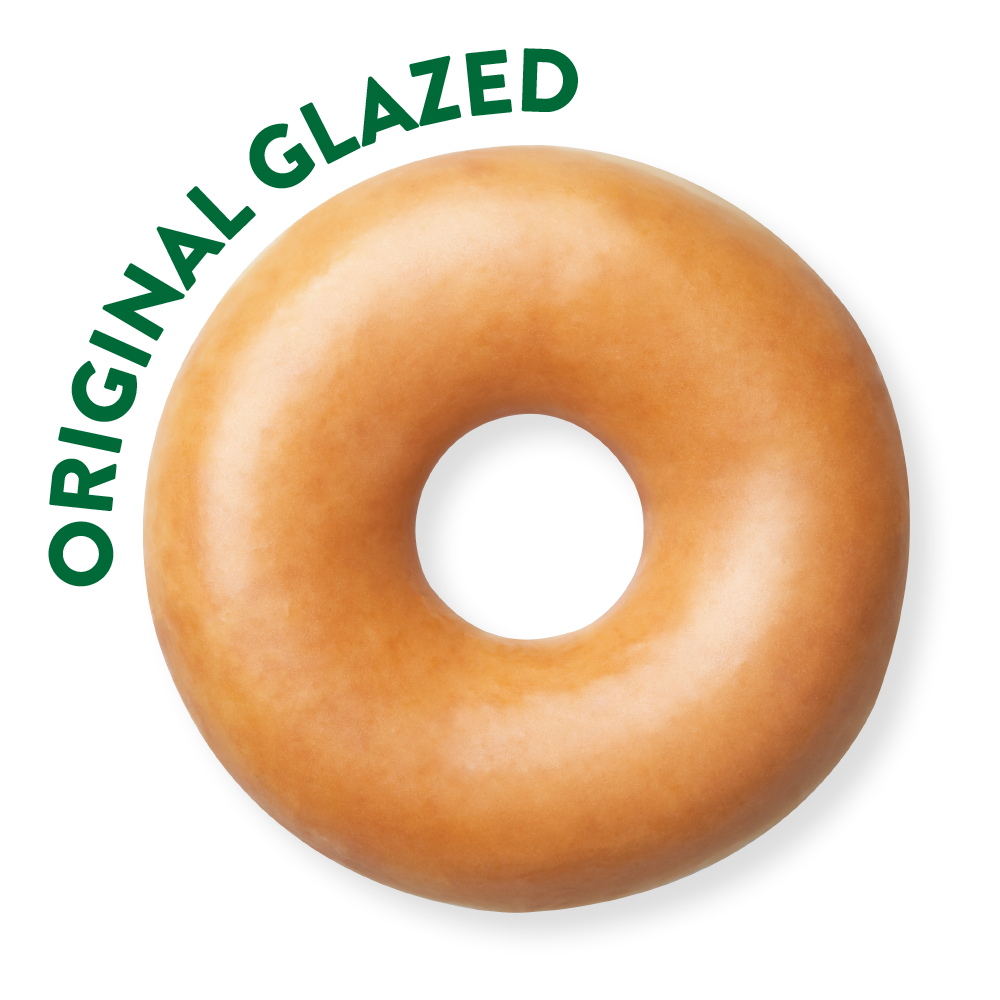 Krispy kreme Original Glazed doughnut
Our signature melt-in-your-mouth ring doughnut – a light and fluffy dough with our classic glaze. Full of flavour and only 195 calories per doughnut, it is hard to say no to an Original Glazed! The "OG" is said to be by many, the best Krispy Kreme doughnut but we will leave that for you to decide!
Next time you are in a Krispy Kreme shop, try an Original Glazed with our signature fair trade coffee which has been crafted to work perfectly together! Our Original Glazed doughnut is vegetarian friendly and we also offer a same great tasting and made fresh daily Vegan OG.
Krispy Kreme nutty chocolatta doughnut
A fully chocolatey favoured doughnut, loaded with rich chocolate & hazelnut filling, hand-dipped in melted chocolate flavour coating and topped with caramelised hazelnuts. The perfect doughnut for any chocolate fan and also vegetarian and also Halal.
Find our Nutty Chocolatta doughnut in a Favourites Dozen or click below and Choose Your Own Dozen.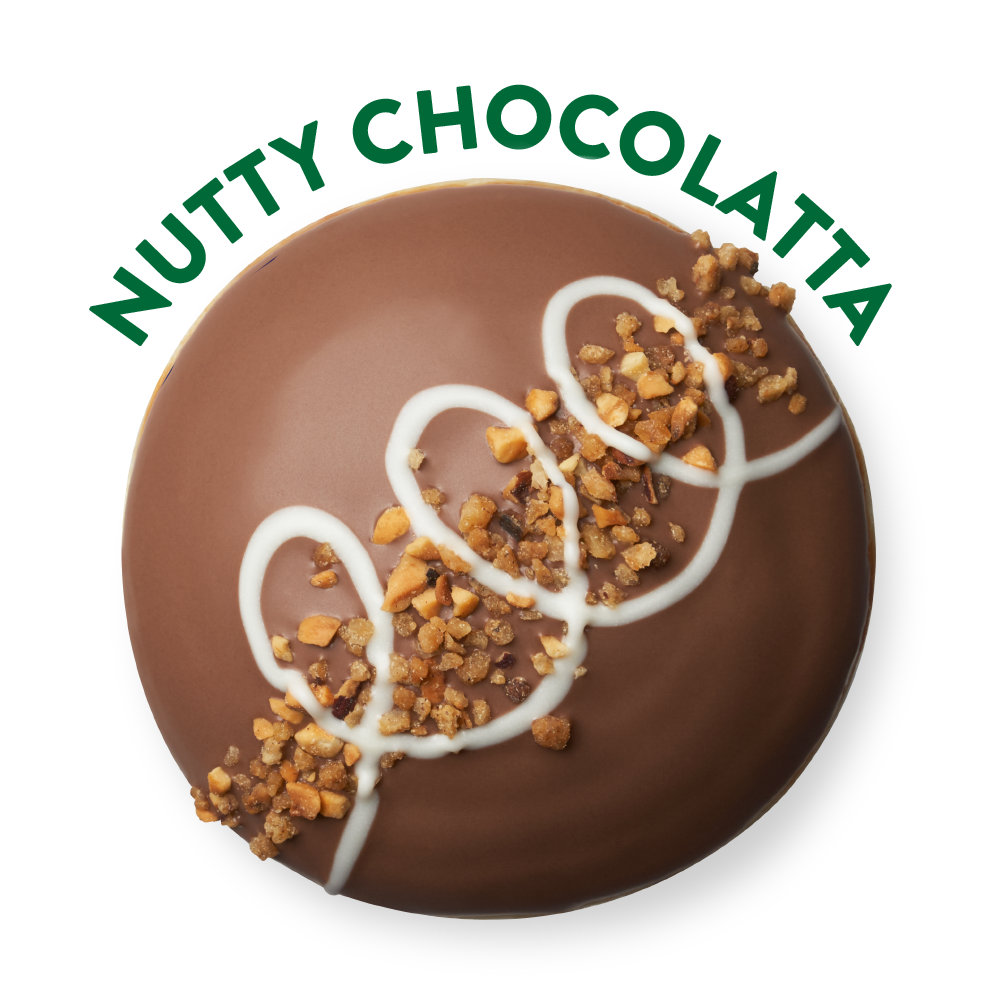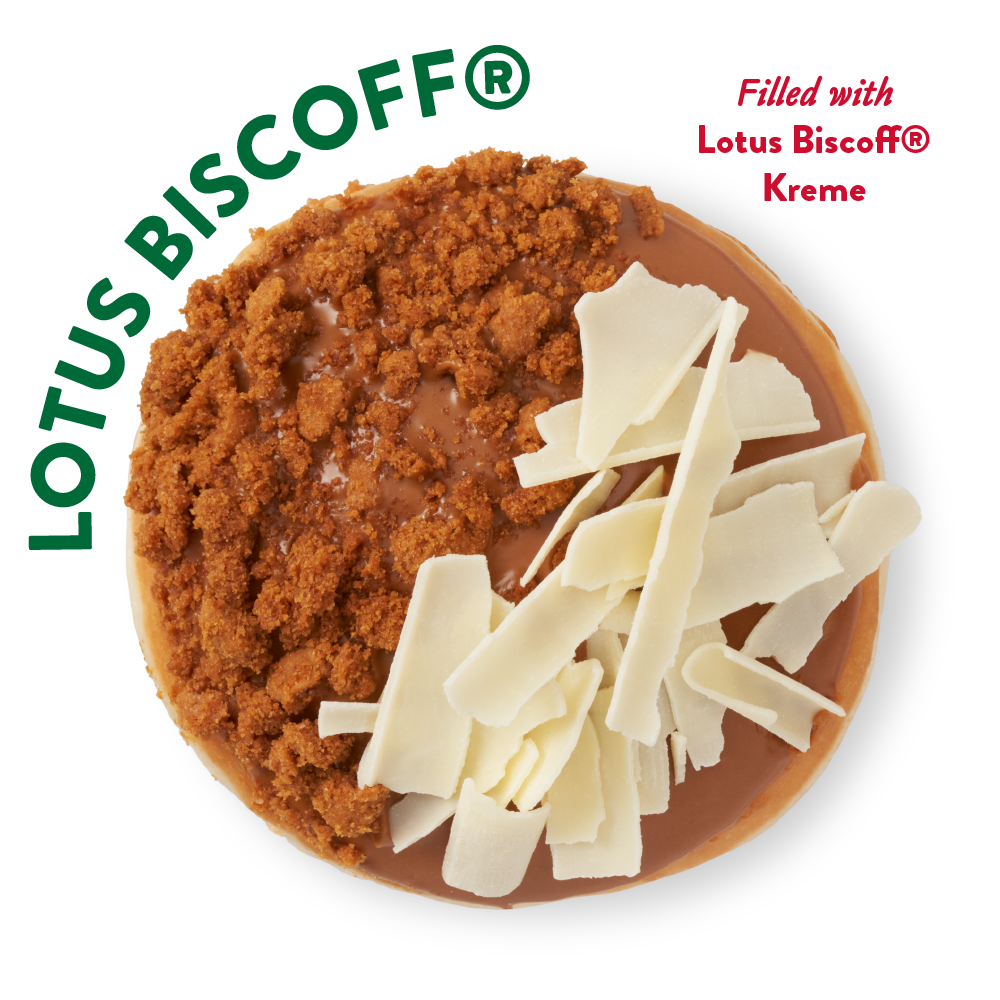 Krispy kreme Lotus biscoff doughnut
A fresh shell doughnut, filled with Lotus Biscoff® kreme and hand dipped in Lotus Biscoff® spread, topped with Lotus Biscoff® biscuit crumb and white chocolate shavings. The unique caramelised taste of Lotus Biscoff®, pure indulgence and a real favourite with Krispy Kreme fans. Our Lotus Biscoff doughnut is 100% vegetarian. This summer, why not try our limited time only, White Chocolate & Raspberry Lotus Biscoff flavour, available in shops, cabinets and online for Nationwide delivery.
Find our Lotus Biscoff doughnut in a Favourites Dozen or click below and Choose Your Own Dozen.
krispy kreme cookies & kreme doughnut
Our signature Original ring doughnut, hand finished with vanilla Cookie Kreme frosting and topped with cookie biscuit crumb.
Find our Cookies and Kreme doughnut in a Favourites Dozen or click below and Choose Your Own Dozen for Nationwide Delivery.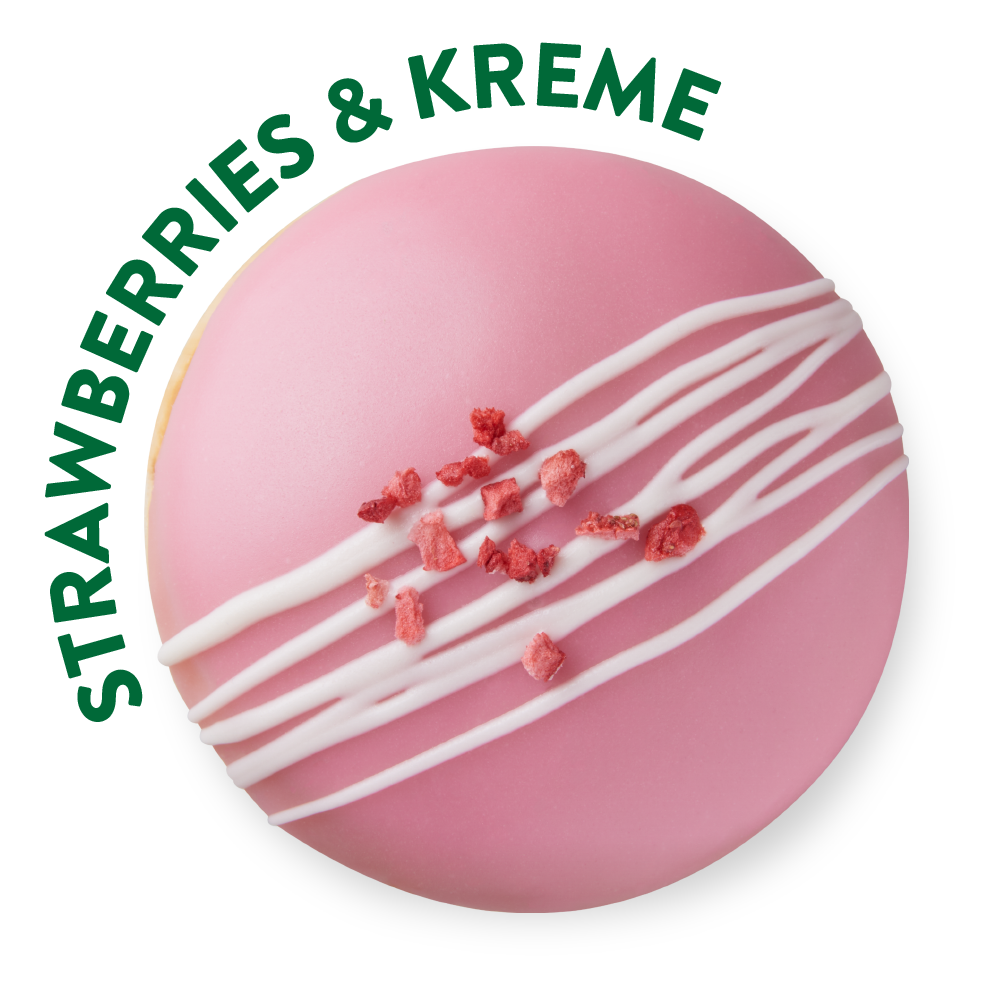 krispy kreme strawberries & kreme doughnut
Is there a better summer and more iconic doughnut flavour than Strawberries & Kreme? Fruity strawberry and Kreme filling, hand dipped in strawberry icing and topped with strawberry pieces. Strawberries & Kreme doughnuts are vegetarian and also suitable for Halal.
Looking for a lower calorie doughnut?
Original Glazed mini doughnut bites
Our most iconic doughnut just in a mini bite to get your sweet treat fix in just 48 calories per bite. The same melt in your mouth dough and original glaze to finish. This lower calorie doughnut option is perfect to share and paired perfectly with our signature coffee blend! Find our Original Glazed doughnut bites in a Krispy Kreme shop or supermarket cabinet today.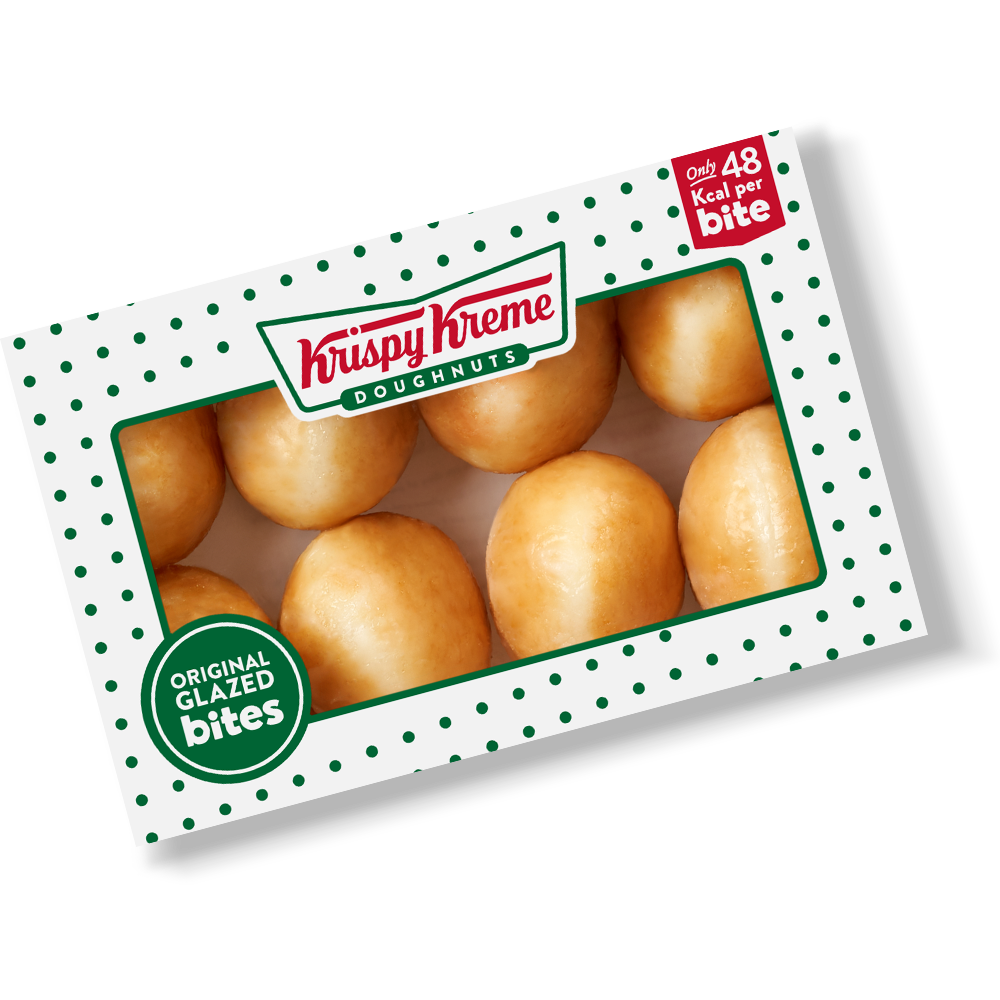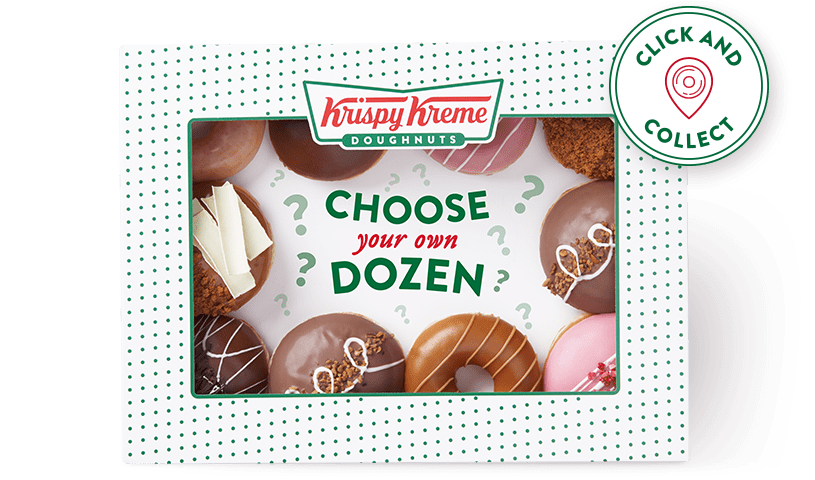 Build your own doughnut dozen
Choose your own doughnut dozen
Choose your own dozen, build a box of all your favourite Krispy Kreme doughnuts. Pick from the most iconic and limited time only doughnuts, all in one dozen to share with friends and family.
Questions and answers
How can I get Krispy Kreme doughnuts delivered?
We offer delivery to over 95% of the UK with a number of exclusively online doughnuts. You can also order doughnuts for same-day delivery via our third party delivery partners.
Are Krispy Kreme doughnuts vegan?
A number of Krispy Kreme doughnuts are vegan and can all be found on our vegan doughnut page.
How many calories are in a Krispy Kreme doughnut?
All of our doughnuts contain a different number of calories which can be found on each doughnut product page. If you want a lower-calorie sweet treat, the Original Glazed is just 195 calories.
What is the best Krispy Kreme doughnut?
Well, we couldn't possibly say which is the best Krispy Kreme doughnut but a selection of our best-selling doughnuts include Lotus Biscoff, Cookies and Kreme, Nutty Chocolatta and the Original Glazed. We have tried to capture all the best-selling doughnuts in one Favourites dozen.